An inferno destroyed thousands of shops at a well-known clothing market in the Bangladeshi capital, Dhaka, devastating shop owners who lost their businesses just weeks before Eid, the Muslim festival that marks the end of Ramadan.
Hundreds of firefighters and army personnel brought the blaze under control at 12:45 pm local time (06:45 GMT), more than six hours after it broke out at Bangabazar Market.
Reports by shop owners and fire officials
As per the Shop owner's and fire officials' report: No casualties reported, but the dawn fire destroyed the famous Bongo Bazar and three adjacent markets.
As the morning progressed, tempers rose among shop owners, who hurled rocks at firefighters due to their frustration with the time it was taking to bring the fire under control.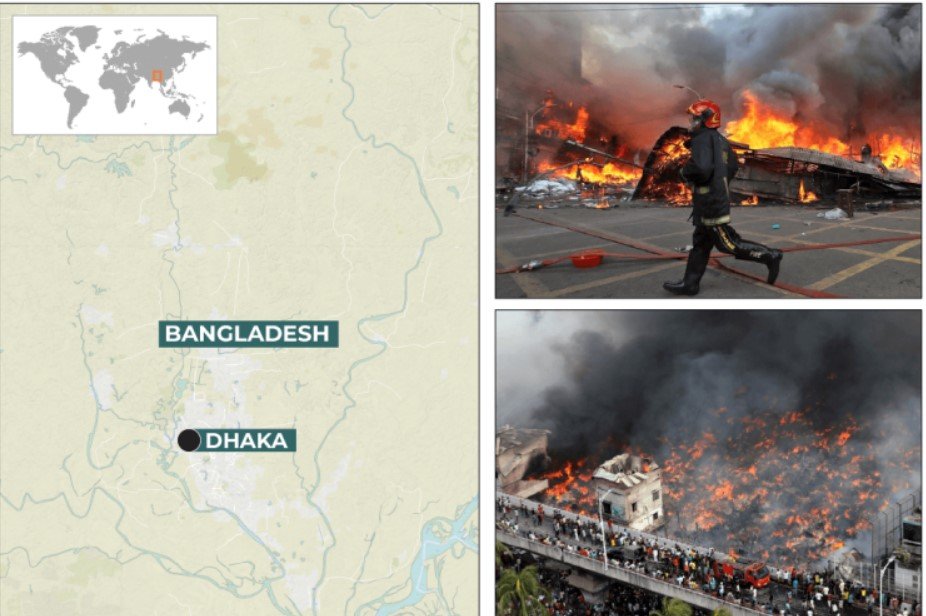 Police spokesman Faruq Ahmed stated that they had dispersed the group and that around 450 officers deployed to maintain order and prevent looting.
Fire services chief Main Uddin informed reporters that after battling the blaze for over six hours, 600 firefighters from across the city managed to bring the fire under control, while hundreds of onlookers watched from a nearby overpass. He explained that the high winds, along with "an enthusiastic crowd and a lack of water," made it challenging to combat the fire.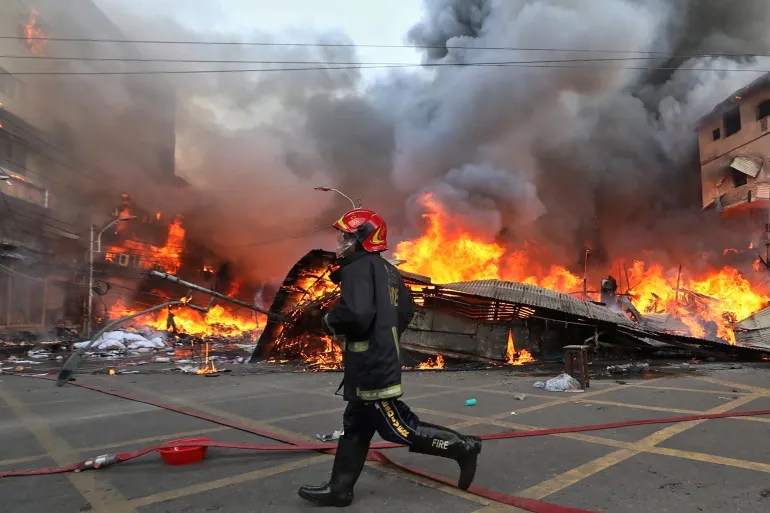 Uddin stated that Bongo Bazar, which was built mainly from timber and tin to accommodate hundreds of small stalls, had been identified as a fire hazard in 2019 and had received multiple warning letters since then.
Inspector Bacchu Mia reported that at least 11 individuals, including five firefighters, sustained injuries in the fire, but none were in critical condition.
The four markets housed thousands of clothing shops in one of Dhaka's busiest areas, which is home to the country's most prestigious university and its national police headquarters, according to the owners.
Also Read: Israeli Police Attack Palestinian Worshippers In Jerusalem's Al-Aqsa Mosque