At the 2023 Oscars red carpet, Malala Yousafzai, a women's rights advocate, wore a custom Ralph Lauren gown that stunned everyone.
The designer created the gown entirely out of silver sequins, and it perfectly blended recent fashion week trends with a timeless color and silhouette.
To complete the look, she chose to wear an emerald flower ring from Santi Jewels that featured four seventeenth-century emeralds surrounding a portrait-cut diamond.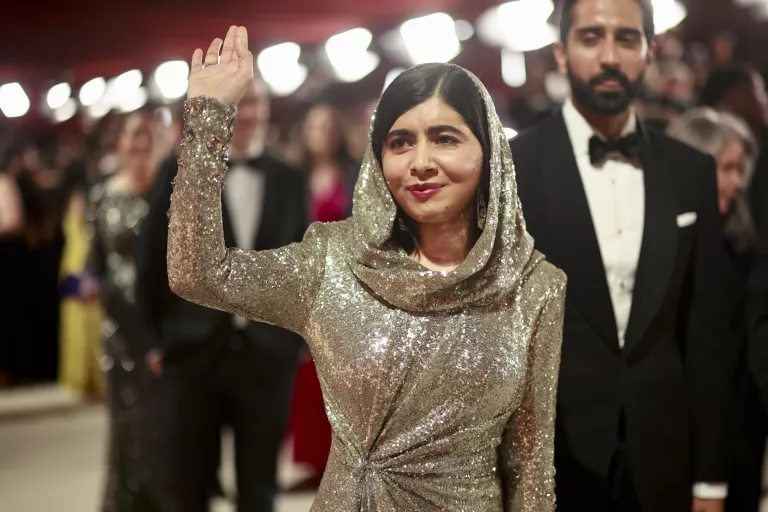 Yousafzai's executive-produced documentary, Stranger at the Gate, was nominated for the Academy Award for Best Documentary Short Film, and she was celebrating this achievement.
While she has already appeared in the 2015 documentary I Am Malala, this was her first time attending the biggest night in Hollywood, but it is unlikely to be her last.
Extracurricular Productions By Malala Yousafzai
Additionally, Yousafzai started her own production company, Extracurricular Productions, just last year.
Moreover, she is planning on releasing a series of content that aligns with her work in politics and social justice, which empowers people.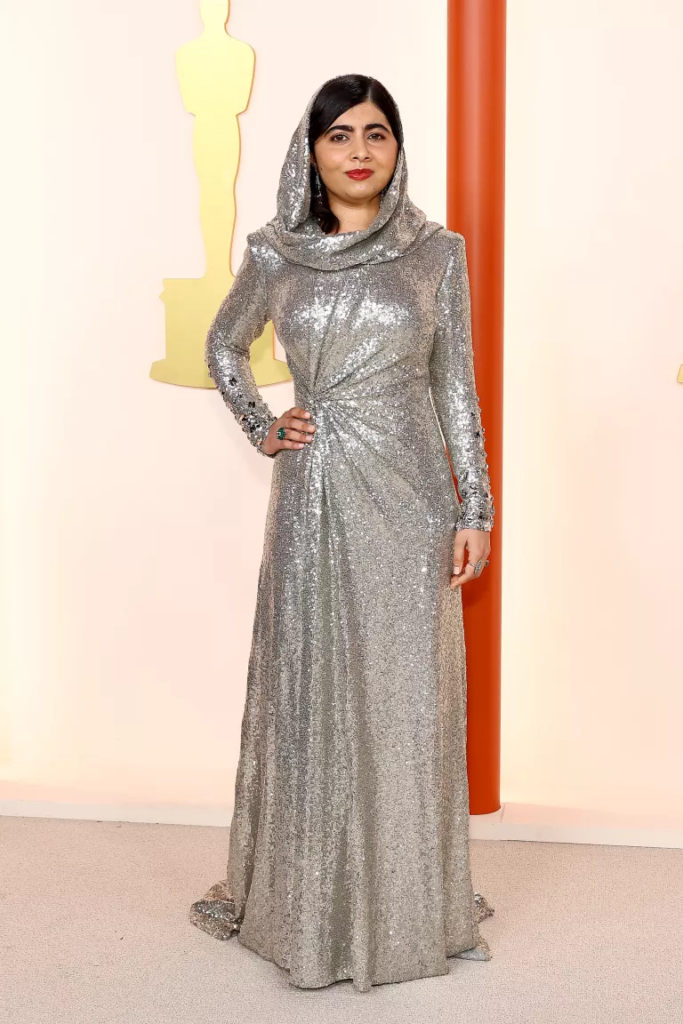 "I'm really excited to work with women and young people to reflect the world as they see it," she told ABC.
"So, I would be bringing comedy, documentaries, TV shows, movies—everything. And it has the power to connect people from around the world, and I want to focus on young people."
There is no doubt that Yousafzai, who is already a role model for people all over the world, will continue to inspire others with her perspective and unwavering dedication to feminism, equality, and social justice on a larger scale.
Furthermore, Another significant point to take away from Yousafzai's appearance on the champagne carpet tonight is her excitement to witness Rihanna's groundbreaking performance and spot Austin Butler, the star of the Elvis movie.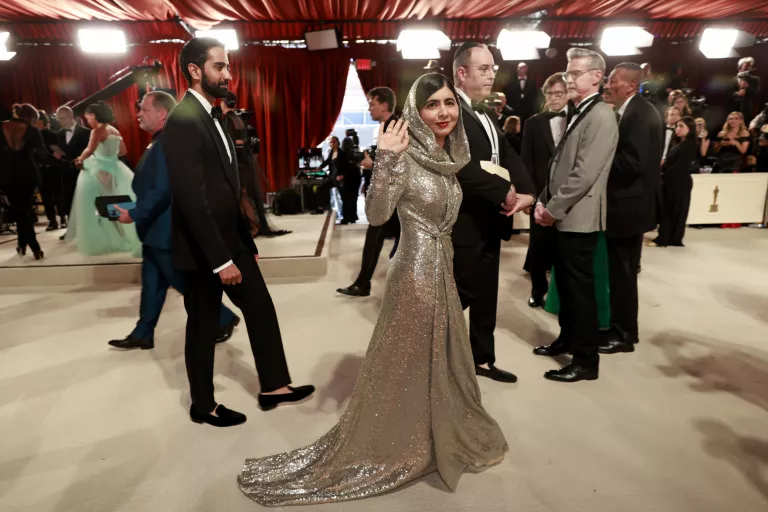 Moreover, She wowed everyone how effortlessly she can blend fashion with astuteness and reliability.
Read More: Malala Yousafzai Pens Cute Note For Husband On Valentine's Day