Italy to issue over 15,000 visas for Pakistanis in 2023
ISLAMABAD: Italy will issue more than 15,000 visas for Pakistani in the calendar year 2023. In 2022, Italy provided 15,000 visas to Pakistanis and in 2023, Italy will issue more visas than 2022.
Ambassador of Italy to Pakistan, Andreas Ferrarese stated this in an interview to a local TV channel.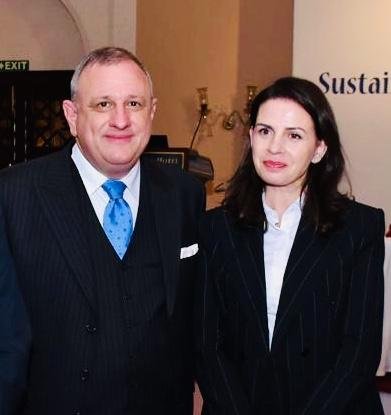 Italian Ambassador Ferrarese also disclosed that in 2022, Pakistanis living in Italy transferred one billion Euros to Pakistan.
He pointed out that with a population of around 220 million, Pakistan offers a significant market for Italian products.
Italian Ambassador also pointed out that like Pakistan, Italy was also facing an energy crisis. He said that both countries are trying to explore green energy sources.
About tourism, Ferrarese said that Italy and Pakistan want people of both countries to travel frequently to explore tourism.
Many Pakistanis died in boat tragedy near Italy
Meanwhile, on Monday, Prime Minister Shehbaz Sharif ordered the Foreign Office to gather facts about two dozens Pakistani who died in boat tragedy near Italy.
About 59 migrants died in sea on Sunday, when an overcrowded boat capsized in the deep sea near Italy. Most of the victims of the boat's tragedy belonged to Pakistan and Afghanistan.
The over-crowded boat left from Izmir, Turkiye three days ago, but it could not reach its destination _ Italy.
Italian officials said that 59 migrants, including 28 Pakistanis, died after their overloaded boat sank early on Sunday in stormy seas off Italy's southern Calabria region.
Pakistan's Embassy in Rome, Italy, said that the bodies of 28 Pakistanis have been fished out of the sea by the rescue officials, however, 12 more are still missing.
The Pakistani officials further said that they are in contact with the Italian authorities, volunteers and maritime agencies in this regard.
The embassy added that it is also in touch with the Pakistani community in the Calabria region and providing them with the latest information about the sad incident.
Meanwhile, Foreign Office Spokesperson Mumtaz Zahra Baloch said, "We are closely following the reports about possible presence of Pakistanis in the vessel that has capsized off the coast of Italy."
Taking to Twitter, she said that the Pakistani embassy in Rome is in the process of ascertaining facts from the Italian authorities.