The catastrophic earthquake in the West Java province of Indonesia killed at least 268 people, many of them school children, relief officials said on Tuesday.
They said 151 still are missing and rescuers are searching the rubble of destroyed buildings for survivors.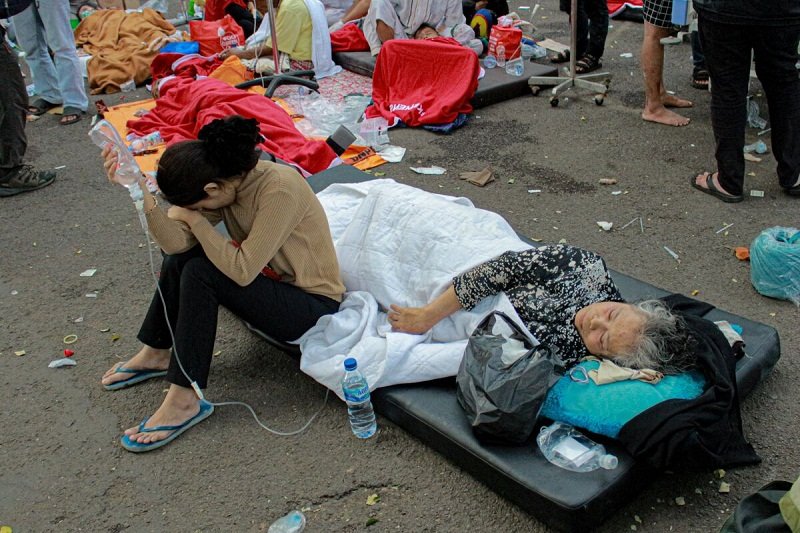 Suharyanto, chief of disaster agency told media more than 1,000 people had been injured, 58,000 displaced and 22,000 houses damaged in the deadly earthquake.
The epicentre of the 5.6 magnitude quake was the town of Cianjur _ the mountainous West Java _ 75 km southeast of the capital city of Indonesia, Jakarta.
Ridwan Kamil, Governor of West Java, Indonesia confirmed casualties from the quake.
"So many buildings crumbled and shattered," Ridwan told reporters.
"Many residents are trapped in under the debris in isolated places and we believe that the number of injured and deaths will rise with time."
Indonesia straddles the so-called "Pacific Ring of Fire", a highly seismically active zone, where different plates on the Earth's crust meet and create a large number of earthquakes and volcanoes.
Hundreds of the victims of earthquake are being treated in a hospital parking lot. Many buildings in Cianjur reduced to rubble as worried residents huddled outside.
West Java governor Ridwan Kamil said on Instagram that 268 people had been killed.
Ridwan told reporters that given many buildings have collapsed, the death toll could rise further.