Helicopter Collision Near Australia Theme Park Leaves 4 Dead:
Helicopter Collision Near Australia Theme Park Leaves 4 Dead
Two helicopters collided in a popular tourist area of Australia on Monday afternoon, killing four people and critically injuring three more.
Beachgoers enjoying the southern summertime rushed to assist.
The two helicopters that collided near the Sea World theme park in Main Beach, a northern Gold Coast beach, appeared to be taking off and landing, according to acting Queensland state police inspector Gary Worrell.
While one helicopter safely landed on a sandbar, the wreckage of the other was scattered throughout what the police described as a difficult-to-access area.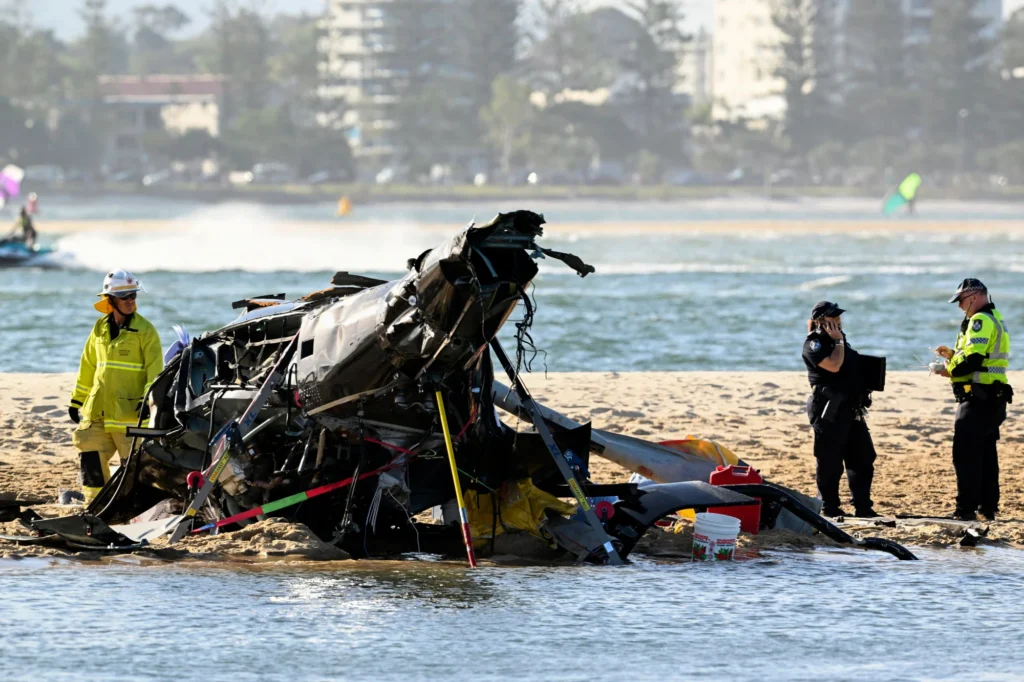 They were all passengers in the downed helicopter, including the three seriously injured.
"Members of the public and police tried to remove the people and they commenced first aid and tried to get those people to safety from an airframe that was upside down," Worrell stated.
"(People on) Jet Skis, family boaters, ordinary members of the public rushed to assist these people."
Medical assistance is also being provided to passengers in the other helicopter, which lost its windscreen in the collision.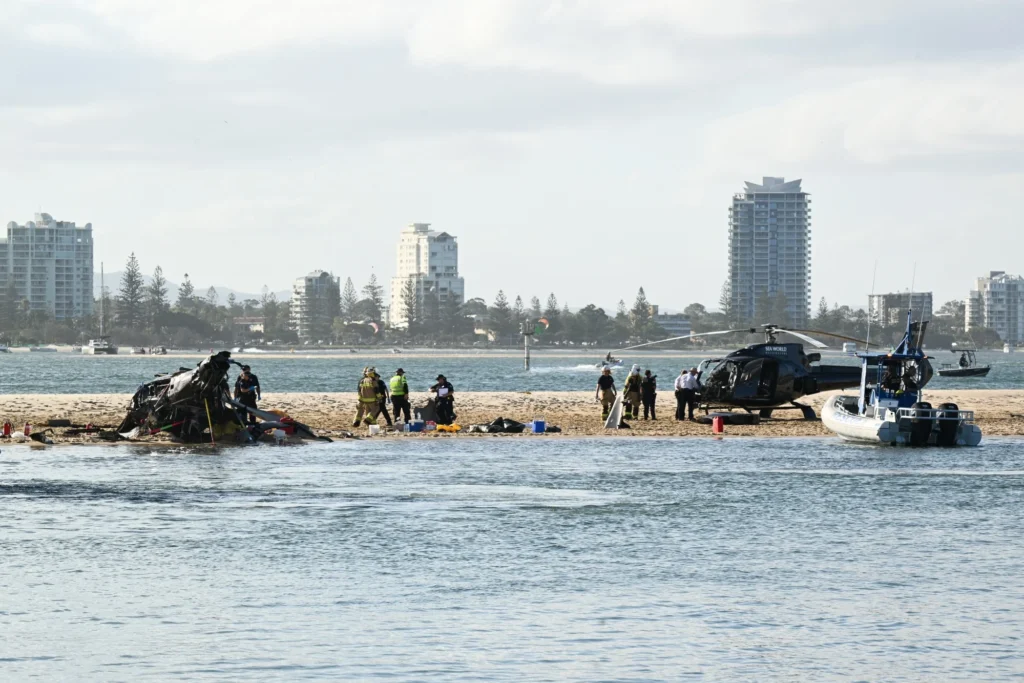 A witness named John told Melbourne radio station 3AW that customers at Sea World heard the crash.
According to him, theme park employees acted quickly to close off the areas closest to the crash.
"There was a massive, massive bang," he said. "It was just huge. I'm not sure if it was the propellers or whatever hitting each other. But there was this poor lady and her son near the helipad in tears."