Amid fears of an imminent Russian invasion of Ukraine, German Chancellor Olaf Scholz becomes the latest European leader to tour Kyiv and Moscow, in a diplomatic push to defuse tensions.
Scholz has been under criticism at home for not playing an active role in defusing the Ukraine crisis. He recently toured Washington in an effort to demonstrate Germany's commitment to its allies.
Scholz arrived in Kyiv on Monday where he will meet his Ukrainian counterpart Volodymyr Zelensky. The German leader is expected to offer financial and military aid to Ukraine, which remained a major source of Ukrainian officials' annoyance since it was a long time coming.
The visit comes at a time when a dozen countries including the U.S., Australia, Italy, Israel, the Netherlands, and Japan called on their citizens to leave Ukraine in the next 24-48 hours. Some have already evacuated their diplomatic missions.
The European Union, however, has decided against withdrawing its diplomats from Ukraine after the U.S. warned of an imminent threat of the Russian Invasion.
"The EU and its member states are coordinating their actions in view of the current threats on Ukraine. Our diplomatic missions are not closing. They remain in Kyiv and continue to operate in support to EU citizens and in cooperation with the Ukrainian authorities," Josep Borrell, EU's foreign policy chief said in a statement.
"We recall that any further military aggression against Ukraine will have massive consequences and severe cost in response," he added.
In Moscow, where Scholz will land on Tuesday, a day after concluding his trip to Ukraine, an economic case for peace would be laid before Putin.
The German Chancellor finds himself in a quagmire, with U.S. President Joe Biden stating that a Russian invasion would spell the end of the controversial Nord Stream 2 pipeline, something that Scholz has visibly remained reluctant to speak about – particularly observed during his visit to Washington.
Options remain limited for Scholz since Russia is demanding security guarantees from NATO, and that Ukraine's membership of the bloc should be completely ruled out.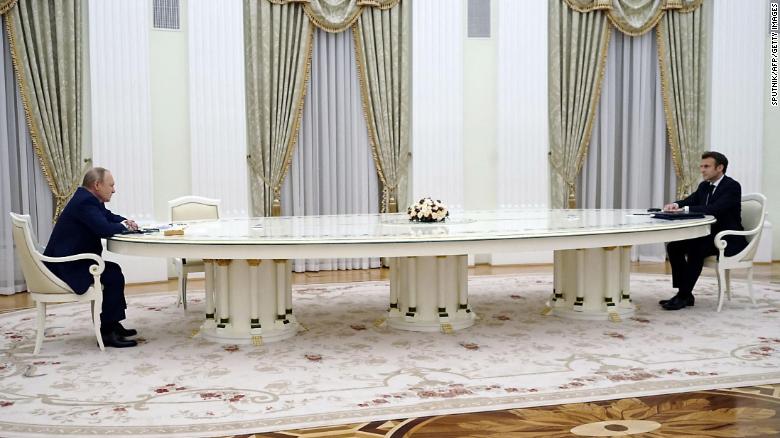 Since Russia is not willing to concede below these demands, what the Chancellor holds to offer seems unclear. Earlier, the French President suffered a setback as no major headway could be made during his five-hour-long meeting with Putin in Kremlin.
Since 2002, Ukraine has expressed its intentions of joining the security alliance but it requires the unanimous approval of all existing members.