Foreign ministers of Saudi Arabia and Iran discuss the reopening of diplomatic missions, resumption of direct flights
BEIJING/ISLAMABAD: Foreign Ministers of Saudi Arabia and Iran held their first formal meeting in Beijing since China brokered a deal to restore friendly relations between the two regional powers.
Saudi Foreign Minister Prince Faisal bin Farhan Al Saud and his Iranian counterpart, Hossein Amirabdollahian met in Beijing and discussed the bilateral issues on Thursday.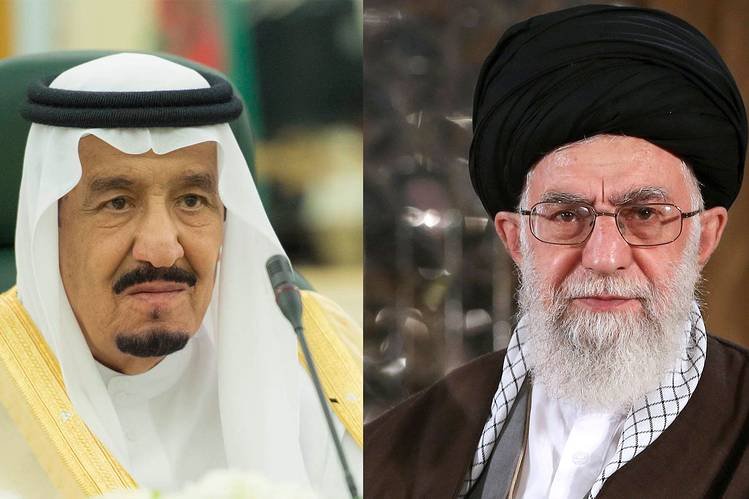 The FMs of the two countries agreed to reopen their diplomatic missions in their respective countries. It will encourage visits of official and private delegations and facilitate visas for Iranian and Saudi citizens.
Saudi and Iranian foreign ministers also discussed the resumption of their flights.
"The technical teams will continue coordination to examine the ways of expanding cooperation including the resumption of flights and bilateral visits of official and private sector delegations and facilitating the granting of visas for the citizens of the two countries," read a joint statement.
Iran's Amirabdollahian said the meeting with his Saudi counterpart was "positive". "The emphasis on stability and sustainable security" were among the issues agreed upon, he wrote on Twitter.
After years of hostility, Saudi Arabia and Iran agreed to revive their ties in March this year. China brokered this landmark agreement that demonstrated Beijing's increasingly influential role in the region. It also reflected the diminishing role of the United States in the region.
Chinese Foreign Ministry spokesperson Mao Ning said, "Beijing is ready to support both sides in fostering good relations, urging the international community to help the Middle Eastern countries resolve their differences."
"The colonial hegemonic tactics of stirring up contradictions, creating estrangement and division should be rejected by the people all over the world," she said.