WASHINGTON/ISLAMABAD: Pakistan's Foreign Minister Bilawal Bhutto said that the banned militant outfit TTP is redline for Pakistan.
He said that the government has informed the Afghan government about zero tolerance policy for TTP.
Foreign Minister Bilawal Bhutto-Zardari was talking to the media representatives at the Pakistan Embassy in Washington.
Bilawal said, "We will not ignore if we found out that Taliban are not stopping TTP."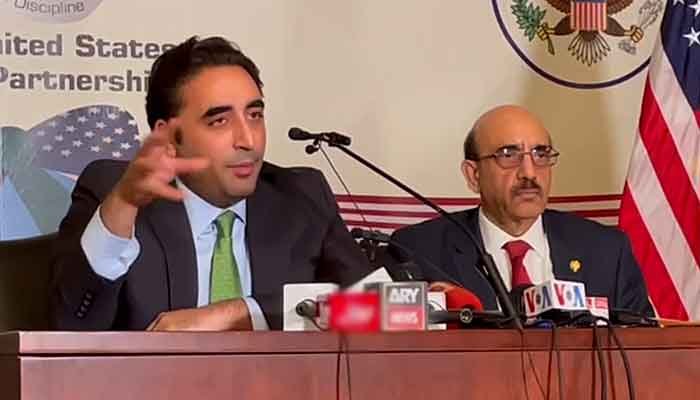 More than 120 policemen have been martyred while 125 wounded in different terrorist attacks on the police in Khyber Pakhtunkhwa in 2022.
About growing militancy, Bilawal said if the Taliban carry out operations against the militants, Pakistan government will provide help to them.
"We urge to release frozen funds for the Afghan people not for the Taliban. They (Taliban] promised with US and the world to take action against extremist groups," said Bilawal.
"Taxes and other expenses are high on Roosevelt Hotel of PIA But I am not in favour of selling the hotel in New York," Bilawal said while responding to a question.
Bilawal said that general elections will be held on time in Pakistan and asserted that Imran Khan wants snap polls to get help in the rigging and protect his corruption.