Tesla CEO Elon Musk once tried to bribe a 19-year-old Florida college freshman with $5,000 to stop operating the Twitter account @ElonJet, which tracks Musk's private jet using publicly available data. Musk, the megalomaniacal CEO of SpaceX and the officially self-branded "Technoking," tried to bribe Sweeney to stop operating the account.
The offer was quite generous, coming from a man with a private jet and a fortune of $276 billion. Tweets like "Took off from Kahului, Hawaii, US" and "Landed in Austin, Texas, US" are common. Flight time: 2 hours, 19 minutes approximation. Sweeney also monitored other members of the world's ruling class, such as Jeff Bezos and Bill Gates.
A guy wanting to colonise Mars must bribe kids to settle disputes on Twitter? That does not exactly inspire confidence, does it?
"Any possibility of boosting that to $50k??" was Sweeney's initial response to a direct message from Tesla CEO Elon Musk. Sweeny wrote that "Besides helping me pay for education, it would allow me to buy a car, perhaps even one of the Tesla Model 3s".
To the Business Insider, Sweeney said that $5,000 did not adequately compensate him for the delight he gained from working on the project.
As far as Elon Musk is concerned, he has the right to exploit technology as he sees fit. In the words of The Washington Post, this involves sending out "outrageous, and frequently obscene, tweets," including insults to the financial market and details on the contents of his bowel movements.
"Making it easier for insane individuals to track me," Musk said in a message to Sweeney, who had suspended the @ElonJet account. Because of a "security risk," Musk banned Sweeney on Twitter maturely.
This is the same Musk who, according to Time magazine's mostly compliant explanation for choosing Musk as Person of the Year for 2021, admitted that his not-so-self-driving Tesla cars have "Insane Mode" and "Ludicrous Mode" and whose Autopilot software has "been involved in an alarming number of crashes with parked emergency vehicles, resulting in injuries and death."
Many Tesla employees have said that attempts to raise product safety and other issues have been met with intimidation or attempts to silence them.
When it comes to other "security threats," though, Tesla's Elon Musk has ignored municipal demands and reopened a factory in California during the pandemic, and he has been vocal in his belief that vaccines do not actually work.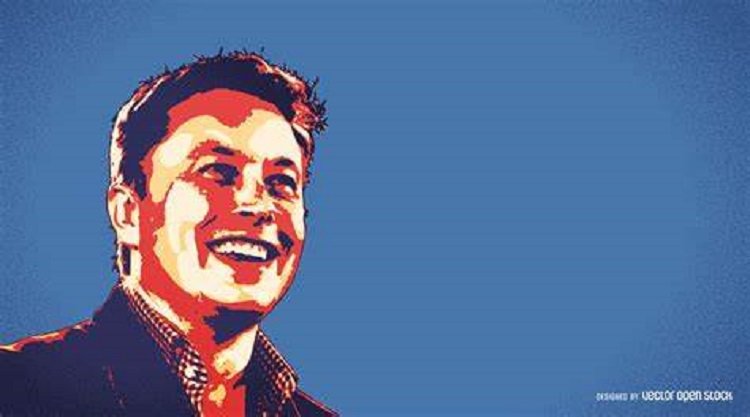 In addition, Tesla has been the target of a wave of sexual harassment cases, all of which could be classified as "security risks." A supervisor at the firm advised that Michala Curran, who started working there at the age of 18, be an exotic dancer because of her "huge butt" and tried to smack her on the backside as she changed out of her bodysuit for painting Tesla's cars. She claims she had to create an iron-clad barrier around her work area because male coworkers constantly harassed her.
Musk's online antics have also allegedly contributed to the harassment of female employees, according to female employees. As long as the "security" of his employees is not a priority and Musk's security matters more than anything, who really cares about what they have to say?
For workers, the same holds true. An ex-Tesla employee who came out with information on the company's snooping and hacking of staff devices filed a tip with the Securities and Exchange Commission in August 2018.
United Steel Workers Union filed a complaint with the National Labor Relations Board in June 2019 alleging that Tesla violated labour rules by conducting surveillance on its employees. Additionally, Musk has openly intimidated workers who have shown a desire to form a union. Workers' rights have no place in a technokingdom, after all.
Musk told Time that the "aim overall has been to make life multi-planetary and enable humans to become a spacefaring civilisation," starting with establishing a "self-sustaining metropolis on Mars and bringing the animals and creatures of Earth there." There is no time for a technokindgom, either.
In other Musk-related news that might affect personal privacy, his co-founded firm Neuralink is getting ready to begin clinical trials involving the installation of microchips into human brains. It is a cosmic double standard: Elon Musk may be inside your mind, but you should not know when his private plane departs Kahului.
Because of this duplicity, the ruling class believes that things like privacy, security, and freedom should only be available to them. Because they are constantly monitoring, controlling, and subjugating humanity's lowest strata, the ruling class hopes to ensure that no substantial structural obstacles will ever develop to notions like the $276bn valuation of a single person.
As a matter of fact, economic uncertainty is a significant "security concern," and most of the planet's population is already having a hard enough time living without ever contemplating Mars. Regardless of whether people voted or signed up for Musk's insane zero-gravity adventure, "it is of no significance to him," Time said in its article.
"However, when Sweeney explained to Musk how his technology worked, the billionaire looked astonished that the information was publicly accessible, adding, 'Air traffic control is so basic'," according to a Daily Mail piece on Musk's jet tracking tantrum. A $5,000 wager is placed on the possibility that Musk will modernise it.
And when we "self-drive" into multi-planetary oppression and techno-tyranny, it is a serious security danger.