A powerful 7.8-magnitude earthquake hit Turkey and Syria, in the early hours of Monday. Hundreds of buildings collapsed, and more than a hundred people died. Even the death toll appeared to be increasing. Besides, vibrations were also felt from the island of Cyprus.
The initial death toll in Turkey was reported at 53, although it threatened to rise significantly higher. Because it occurred while the majority of people were still asleep at home.
According to official media reports, at least 42 individuals died in northern Syria's areas under government control.
Television footage showed horrified Turks watching rescuers dig through the wreckage of destroyed homes while standing in the snow.
US agency's Statement
According to the US agency, the earthquake occurred at 04:17 local time (0117 GMT) at a depth of roughly 17.9 kilometers (11 miles). Then 15 minutes later, a 6.7-magnitude occurred.
Initial Earthquake's magnitude
The initial earthquake's magnitude was estimated by Turkey's AFAD emergency service centre to be 7.4.
The earthquake was among the strongest to strike the area in at least a century.
Turkish President Recep Tayyip Erdogan tweeted, "I offer my warmest wishes to all our citizens who were affected by the earthquake."
"We hope that we will get over this disaster together and with as little harm as possible."
The earthquake destroyed many structures in important southern Turkish cities. As well as in the neighboring country of Syria, which has been afflicted by turmoil for more than ten years. Moreover, home to millions of displaced people.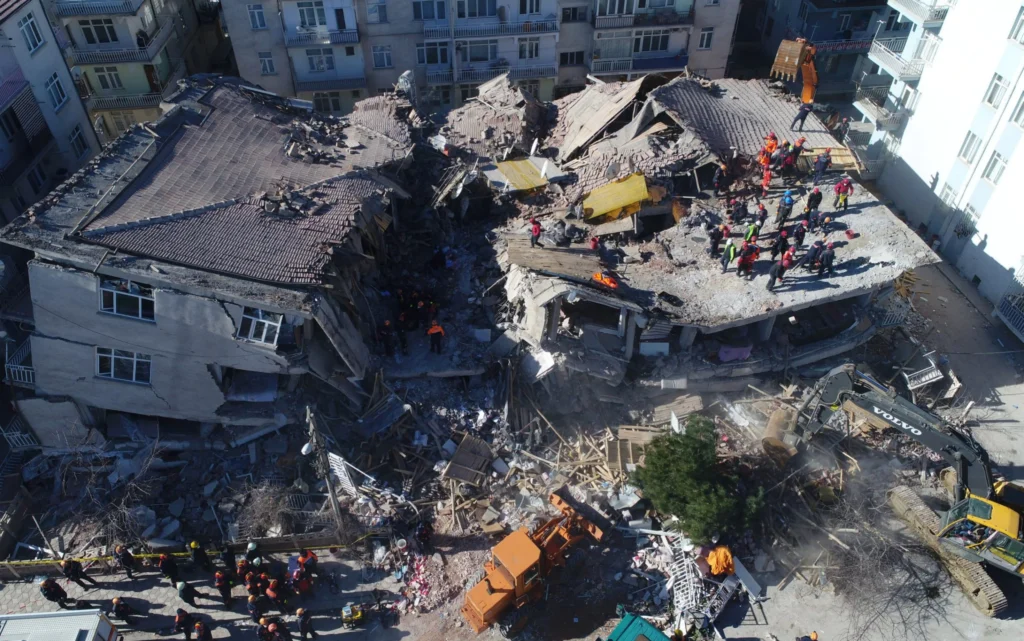 In one image from Kahramanmaras, a fire lit up the night sky. But its source was unknown.
According to NTV television, buildings also collapsed in the cities of Adiyaman. As well as in Malatya, and Diyarbakir.
The earthquake was reportedly felt in areas of central Turkey. Those areas include the capital Ankara, according to CNN Turk television.
Biggest Earthquake
According to AFP correspondents, Lebanon, Syria, and Cyprus also felt the tremors. Syrian official media said a building collapsed on the country's west coast, close to Latakia.
The head of Syria's National Earthquake Center, Raed Ahmed told pro-government radio, this was "historically, the greatest earthquake recorded in the history of the centre".
Turkey comes in one of the world's most active earthquake zones.
Duzce, the Turkish region suffered a 7.4-magnitude earthquake in 1999. That quake killed more than 17,000 people, of which about 1,000 were from Istanbul.