The devastating earthquake killed more than 7,800 people in Turkiye and Syria while Turkish President Tayyip Erdogan declared a state of emergency in 10 provinces.
According to rescue workers, the death toll is likely to rise considerably as rescue team are recovering more bodies from the rubble of collapsed buildings.
"We are under the snow, without a home, without anything," said Murat Alinak, whose home in Malatya had collapsed and whose relatives are missing. "What shall I do, where can I go?"
Monday's magnitude 7.8 deadliest earthquake, was followed hours later by a second one almost as powerful that also toppled thousands of buildings including hospitals, schools, and apartment blocks in both countries.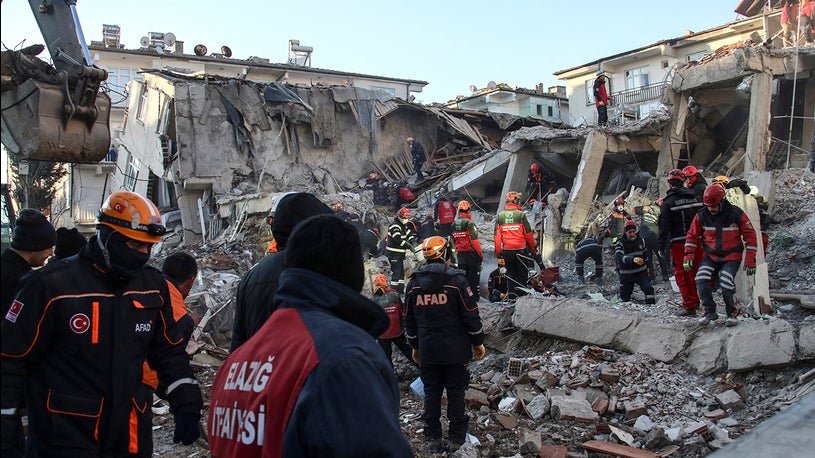 Meanwhile, Prime Minister Shehbaz Sharif postponed his visit to Turkey today because of growing fatalities and extensive relief works going on in the earthquake that hit Turkiye on Monday.
So far, Turkiye reported 5,500+ deaths while more than 3,000 people perished in the earthquake in Syria.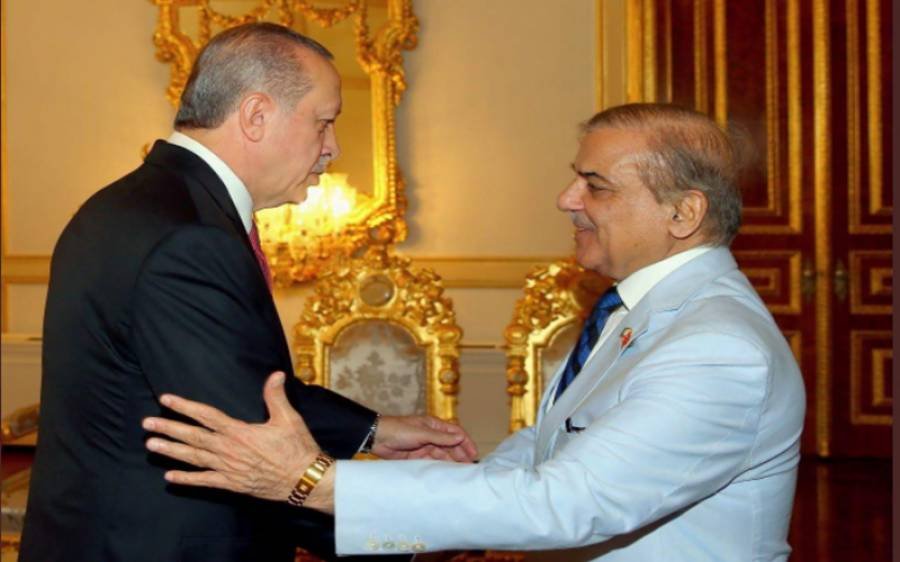 Premier was scheduled to visit Turkiye on Wednesday (today) to express grief and solidarity with the people of Turkiye after the deadliest earthquake killed thousands of people in two countries _ Turkiye and Syria.
Official sources claimed that the new schedule of the Premier's visit to Istanbul will be announced soon.
At this moment, all the top government officials in Turkiye including President Erdogan are extensively busy in rescue and relief activities and are not in a position to welcome foreign dignitaries, said sources.
PM sets up Relief Fund for Turkiye
Meanwhile, Prime Minister Shehbaz Sharif established a relief fund to support the victims of a catastrophic earthquake in Turkey that has claimed over 3,000 lives.
"To help the earthquake victims in Turkey at this difficult hour, PM Shebaz Sharif has decided to establish PM Relief Fund," Information Minister Marriyum Aurangzeb said.
She shared this information through her Twitter handle on Tuesday.
Earlier, Pakistan dispatched a plane load of relief goods and a rescue team for Turkiye.
The federal cabinet has contributed their one month's salary while the PM has appealed to philanthropists to extend help to people displaced by the earthquake.
Pak Rescue team
On Tuesday, the Pakistan government dispatched two aircraft carrying a 51-member search and rescue team. The second plane carried relief goods for Turkiye.
A C-130 Hercules aircraft carrying rescue team and blankets has reached Istanbul, Pakistan Airforce said on Tuesday.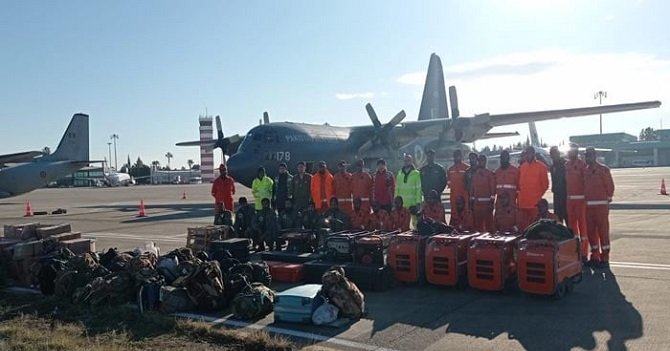 "The PAF aircraft is carrying relief goods from the people of Pakistan for the earthquake-affected brethren of Turkiye. The transport fleet of the PAF has always been at the forefront to respond to natural disasters and calamities both inland and abroad," the Foreign Office spokeswoman said.
Pakistan had dispatched the necessary items, including a 30-bed makeshift hospital and medicines. A third plane will also leave for the quake-struck country on Tuesday evening.
Furthermore, the National Disaster Management Authority (NDMA) said: "As part of Pakistan Support for Turkiye, urban search and rescue and Rescue 1122 team boarded through PIA flight from Lahore to Istanbul today."
The NDMA also said that a second C-130 aircraft loaded with winterized tents and blankets also left for Istanbul from Lahore on Tuesday afternoon