Deal talks with IMF trigger violence in Sri Lanka
Ongoing deal talks with IMF triggered violence in Sri Lanka on Wednesday. Defying ban, thousands of Sri Lankans observed a strike to protest against talks going on with IMF to secure a deal.
All the banks, hospitals, ports and other work-places were shutdown on Wednesday due to strike.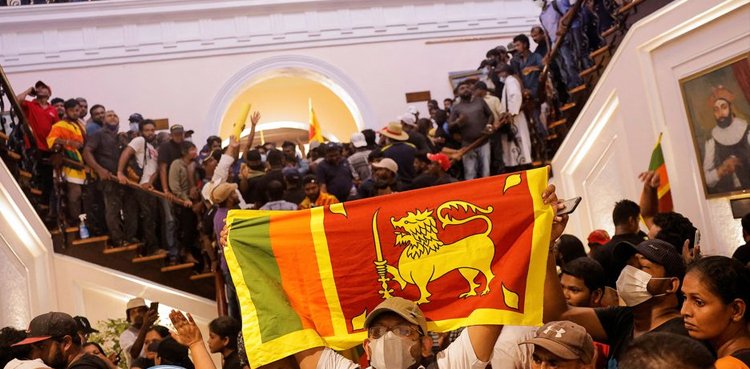 President Ranil Wickremesinghe is in trouble and facing a public backlash over a sharp hike in taxes and expenditure cuts to strike a deal with IMF.
The leading trade unions, about 40, including government hospital staff and bank employees, gave up work on Wednesday and observed a complete strike.
Hospitals in Colombo treated only critical patients in emergency cases.
Sri Lankan President Wickremesinghe exercised his executive powers to and declared strikes unlawful, compelling "essential services" to remain at work.
Wickremesinghe told the union leaders that he was not in a position to reduce taxes because of IMF's requirements to a bailout package.
Haritha Aluthge of the Government Medical Officers' Association said that his union planned to continue its strike for an indefinite period.
"A token one-day protest is not going to sway the authorities," he said. "We will have to take stronger action."
Since late 2021, Sri Lanka has been struggling with a serious financial crisis. The crisis worsened the foreign exchange reserves.
These days, Sri Lanka is negotiating a deal with IMF that annoyed the people because of price-hikes and increase in taxes.