Daesh militants attacked the embassy of Pakistan in Kabul last month. Afghan Taliban spokesperson Zabihullah Mujahid disclosed this today (Jan 5).
A security official suffered critical injuries in the attack when he attempted to save life of Ubaidur Rehman Nizamani, charge d'Affaires of Pakistan in Kabul.
Daesh militants attacked the embassy on Dec 2, 2022, Zabihullah Mujahid told media today.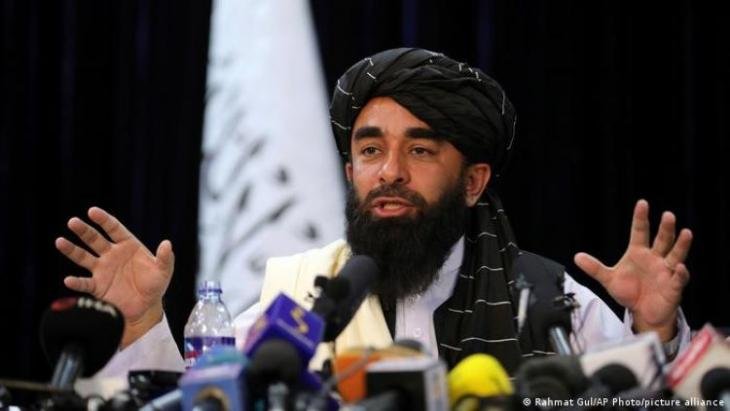 According to media reports, a banned militant outfit _ Islamic State group's Khorasan chapter (IS-K) claimed the responsibility of the attack. The group confirmed that they targeted envoy of Pakistan in Kabul.
Afghan government's spokesperson said, "Afghan forces conducted operations in Kabul against a "dangerous network" of the Islamic State/Daesh. The group attacked the Pakistani embassy and a hotel where Chinese citizens were staying."
Zabihullah Mujahid made this disclosure two days after the Pakistan government demanded a strict action against terrorists using Afghan soil.
Earlier, Afghan government appeared upset after recent statements of the National Security Committee of Pakistan and federal ministers about the use of Afghan soil for terrorist attacks against Pakistan.
Afghan Taliban chief spokesman Zabiullah Mujahid said, "We want better relations with all our neighbours, including Pakistan."
In its recent meetings, the National Security Committee of Pakistan headed by Prime Minister Shehbaz Sharif asked the Taliban government (without naming it) not to provide sanctuaries to Pakistani terrorist groups on its soil.
In recent months, Pakistan has reported a sharp increase in terror incidents, especially in Khyber Pakhtunkhwa and Balochistan.
Meanwhile, on Tuesday, after Interior Minister Rana Sanaullah, Defence Minister Khawaja Asif also said that cross-border attacks are taking place from Afghanistan.
He said that terrorists are using Afghanistan to carry out attack against Pakistan.
Speaking in a TV programme on Monday night, minister said that the Afghan government promised Islamabad that they would not allow anyone to use their land against Pakistan.
He said "The Pakistani government is in constant touch with Afghanistan in connection with border violations."
He said that in a recent briefing, General (retd) Qamar Javed Bajwa and General (retd) Faiz Hameed gave a briefing to the the National Assembly about the Pak-Afghan talks and their subsequent developments. He, nevertheless, said the talks did not produce any positive results.
Defence Minister revealed that Khyber Pakhtunkhwa province recorded 58% of all terrorist attacks in Pakistan.
Meanwhile, after KP province, Balochistan faced the most attacks while Sindh and Punjab reported fewer attacks, he added.