HONGKONG: Following the discovery of 11 hamsters infected with the coronavirus at a local pet store, Hong Kong has requested that pet businesses and owners hand over close to 2,000 hamsters for culling by authorities. It has also enacted a ban on the importation of small animals throughout the area.
Health officials deemed two shipments of hamsters from the Netherlands that arrived in Hong Kong on December 22nd and January 7th "high-risk" for the corona-virus. They made the announcement on Tuesday. Hamsters surrendered by pet-owners will get slaughtered to "break the transmission chain," according to the health authorities. This virus has been identified as COVID-19 by testing on hamsters. Leung Siu-fai, Director of Agriculture, Fisheries & Conservation Department, says, "It is hard to quarantine and watch each of them and their incubation time might be extended."
There is a great deal of dispute over how pets and the coronavirus pandemic have interacted, but mostly it appears to be a one-way street, with dogs becoming infected by their owners and recovering rapidly.
The US Centres described a minimal risk of human-to-animal transmission for Disease Control, however it should be emphasised that "the virus could transfer from people to animals during close contact."
Humans have been infected by minks, though, and this may be the exception rather than the rule. Approximately 17 million minks were slaughtered in 2020 after being confirmed to be at risk of spreading the coronavirus in Denmark. Government officials confessed minks were buried in the wrong place, and it formed a panel to investigate.
Hamsters have long been popular pets in Hong Kong because they are both adorable and low-maintenance. The city, like the rest of China, adheres strictly to the "zero-covid" policy, which mandates a 21-day quarantine period for all new entrants. Until two returning flight attendants with the more contagious omicron variant went out into the community in December, the region could sustain zero local infections.
One of the city's rarest forms of the disease, delta, has been discovered in a 23-year-old woman working at a pet shop in Hong Kong's Causeway Bay. At the same time, they found coronavirus in many pet store hamsters. Two further human cases have been connected to the pet business, one confirmed and one preliminarily positive, prompting Hong Kong health officials to begin an investigation into the possibility of animal-to-human transfer.
An official from the Agriculture, Fisheries, and Conservation Department has stated that the government did not wish to slaughter all the hamsters, but that it was a public health decision. To put it another way, hamsters that are already sick are excreting the virus, which means they may spread the disease to other animals, including other hamsters and humans. A public health crisis is unavoidable, and there is no other option.
It was stated that the government would do additional testing on future imports if it determines that hamsters were contaminated during their arrival, and it will also assess the danger of infection to other animals if necessary. Health officials have forced all pet stores selling hamsters to close, and anyone who has acquired a hamster since December 22 will be subject to testing.
The Government urged owners of pets and their cages to adhere to stringent sanitary standards." In Leung's words, "do not kiss them or abandon them on the street."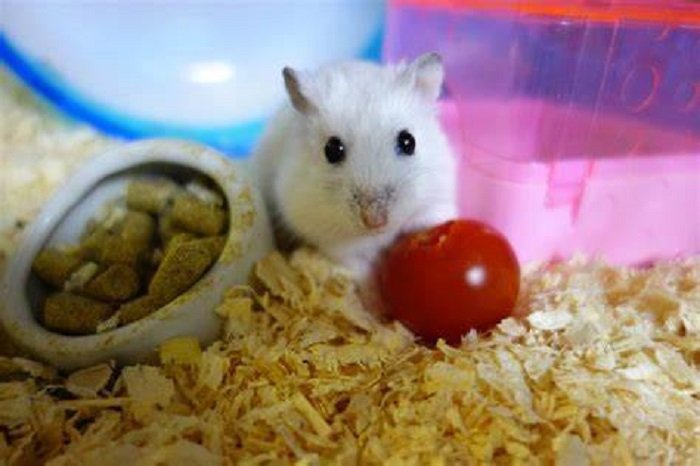 The new coronavirus outbreak in Hong Kong has resulted in the most severe social segregation and separation measures implemented by the government since the pandemic began here two years ago. Meanwhile, flights from eight nations, including the United States and Great Britain, have been blocked, and students have returned to their homes to continue their education.