Chinese President Xi Jinping was accorded a very warm welcome in Saudi Arabia on Wednesday.
Xi's visit to Saudi Arabia is being hailed as China's biggest-ever diplomatic initiative in the Arab world.
According to analysts, Saudi Crown Prince Mohammed bin Salman offered Chinese President Xi Jinping a lavish welcome, in sharp contrast to the low-key welcome for US President Joe Biden, who used to dub Saudi Arabia a pariah state.
This trip is Xi's third since the coronavirus pandemic began in 2020, and his first to Saudi Arabia.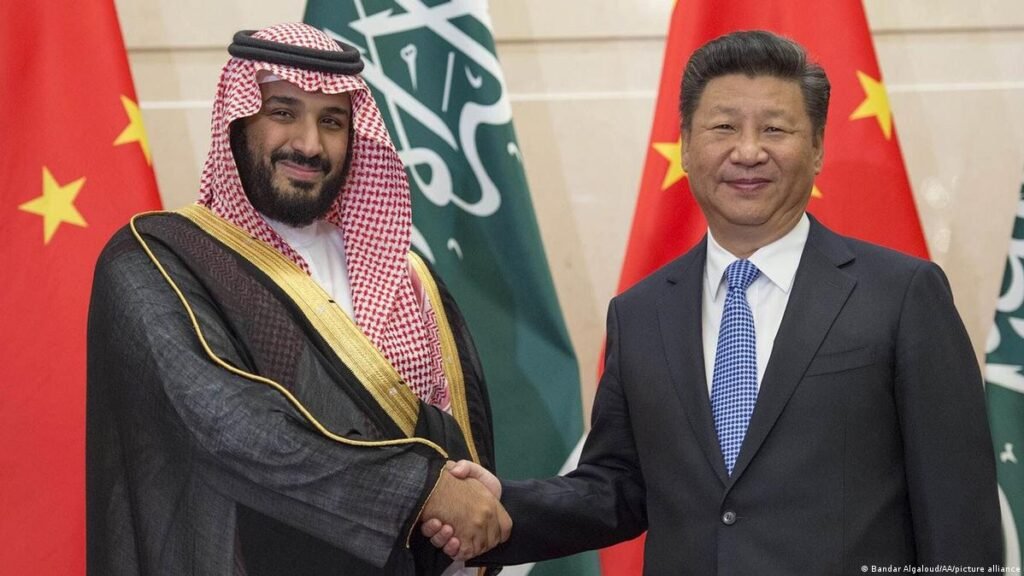 The bilateral meetings between the global economic powerhouse _ China and Gulf's energy giant come amid strained Saudi ties with Washington on some issues, including Riyadh's support for oil output curbs before the Nov midterm elections.
Xi's trip includes direct talks with Saudi Arabia, a wider meeting with the six-nation Gulf Arab alliance and a summit with Arab leaders which will be "an epoch-making milestone in the history of the development of China-Arab relations", foreign ministry spokesperson Mao Ning said.
Beijing hopes it will make a strong statement on strengthening "unity and cooperation", Mao added.
For Saudi Arabia, China offers many opportunities for economic gains without the tensions which have come to cloud the U.S. relationship.
"Beijing does not burden its partners with demands or political expectations," Saudi columnist Abdulrahman al Rashed wrote in a Saudi newspaper.
Oil markets are expected to be a top agenda item for talks between China, the world's biggest crude consumer, and Saudi Arabia, especially given the turmoil the markets have experienced since Russia attacked Ukraine in February.