China vowed to make more stronger partnership with Russia amid mounting tension over Ukraine war.
Foreign Minister of China Wang Yi told Putin that Beijing was willing to further promote its ties with Moscow.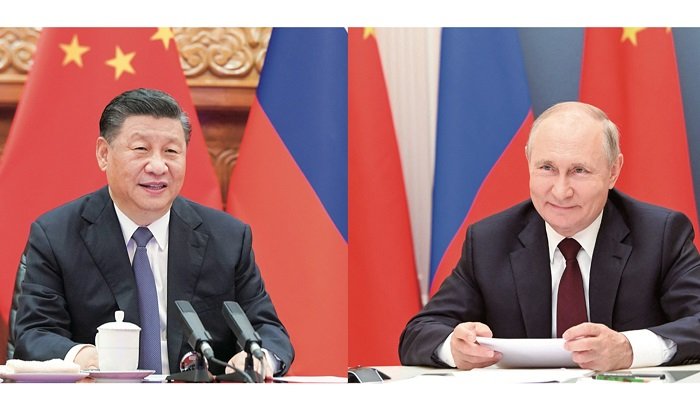 Wang Yi said, "It is a time of crisis for Russia and China and "to continuously deepen our comprehensive strategic partnership."
Meanwhile, Putin said he was eager to welcome Chinese President Xi Jinping's visit to Moscow. President Xi is expected to make a "peace speech" on Friday (Feb 24).
Kyiv, however, says there can be no talk of peace while Russian troops are in Ukraine.
Earlier, Russian President told a huge rally in Moscow that the country was fighting for its "historical" lands in Ukraine. He also said that Russian soldiers were "fighting heroically and bravely."
On Feb 28, 2023, the first anniversary of Russia-Ukraine will be observed. So far, thousands of the soldiers of two countries and scores of civilians have died in the war.
In Ukraine, school classes were shifted to online for fear of an upsurge in Russian attacks.
"This unprovoked and criminal Russian war against Ukraine, Europe and the democratic world must end with the cleansing of the entire Ukrainian land from Russian occupation and solid guarantees of the long-term security for our state, the whole of Europe and the entire world," President Volodymyr Zelensky said.
Moscow is getting ready to launch military exercises with China in South Africa on Friday. Russia has sent a frigate loaded with new generation hypersonic cruise missiles.
Importantly, Russian invasion of Ukraine had changed the security scenario in Europe, Polish President Andrzej Duda told a meeting nine eastern NATO members.