Newly-elected Brazilian President Luiz Inacio Lula da Silva has sacked the army chief in the backdrop of the storming of government buildings by pro-Bolsonaro protesters.
Brazilian President also removed dozens of pro-Bolsonaro army officials.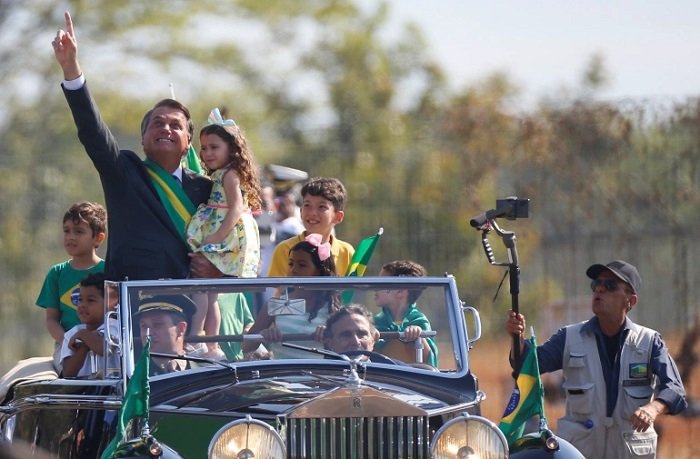 President of Brazil did not issue any statement for changing the army chief. However, the official website of the Brazilian armed forces reported the removal of army chief General Julio Cesar de Arruda.
General Tomas Miguel Ribeiro Paiva replaced General Arruda.
Soon after the victory of Lula, thousands of supporters of Bolsonaro entered the National Congress, the presidential palace and the Supreme Court in Brasilia on Jan 8. They demanded of the military to intervene and overturn Bolsonaro's loss to Lula in the recent presidential election in Brazil. Lula won the elections with a very marginal lead.
After winning elections, Lula suspected collusion by "people in the armed forces" which led to riots in Brazil.
Meanwhile, Lula vowed to purge hardcore supporters of his rival Bolsonaro from the armed forces. In recent days, Lula has sacked dozens of soldiers from his security following the riots in the country.
Also, security officials have arrested over 2,000 people in connection with the riots. A Brazilian Supreme Court judge also ordered probe by Bolsonaro for inciting the unrest in the country.