A 20-year-old university student in Russia is facing electronic tagging and house detention as a result of anti-war posts and comments on social media (Instagram), according to officials.
In an Instagram story last October:
Olesya Krivtsova, a student at the Northern Federal University in Arkhangelsk, posted an Instagram story on the explosion on the bridge linking Russia to the takeover of Crimea.
She also shared a war post made by a Friend.
Krivtsova faces up to ten years in prison on allegations of terrorist assistance and defamation of the Russian military.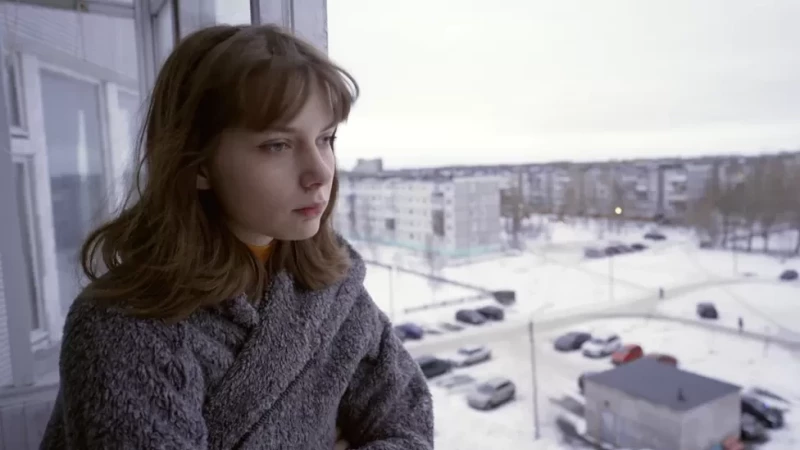 Krivtsova said:
"I never imagined anyone could get such a long prison sentence for posting something on the internet. I'd seen reports of crazy verdicts in Russia, but I hadn't paid much attention and continued to speak out."
She is now included on Russia's official list of terrorists and radicals.
Krivtsova is under house arrest, which prohibits her from accessing the phone or the internet.
She is also not authorised to attend university classes, thus she is missing a lot of them.
She has a big tattoo depicting Russian President Vladimir Putin as a spider with the words "Big Brother is watching you" engraved above it on her right leg.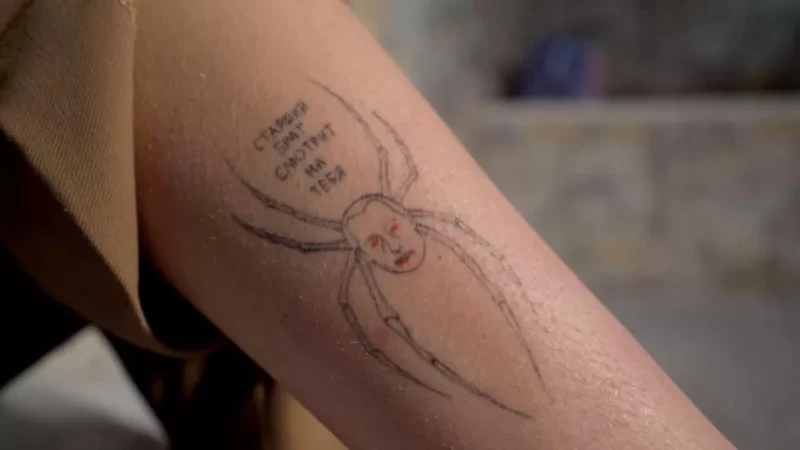 Krivtsova's situation became known when other students reported her to authorities.
She was given a group chat thread in which she was denigrated for making "provocative posts of a defeatist and extreme type" by a friend.
Many of the history students in the room were debating whether or not to report her to the authorities.
While some Russians believe Krivtsova's case is justified, others question the severity of her punishment.
One of the Russian Citizens stated:
"People who discredit our army or spread fakes, they're sick in the head. They should be sent to the front line as cannon fodder."
However,
Krivtsova states:
"The state doesn't have the stomach for debate, for democracy or freedom. But they can't put everyone in prison. At some point, they'll run out of cells."
Krivtsova's lawyers are arguing with the judge to lift the restrictions on her movement while she awaits her next court appearance.
Her case has highlighted Russia's growing practise of stifling dissent and the severe punishments meted out to those who criticise the Kremlin.
Read More: Instagram's Twitter-like Feature, Notes, Roll Out To More Users: Here's How It Works