Afghan foreign minister asks Pakistan govt to hold talks with TTP to overcome terror problem
ISLAMABAD: Afghanistan's Foreign Minister Mawlawi Amir Khan Muttaqi urged the Pakistan government and the Tehreek-e-Taliban Pakistan to hold dialogue to overcome the terror problem.
Afghan minister stated this on Monday while addressing a press conference in Islamabad. Muttaqi is currently on a four-day visit to Pakistan since May 5. He arrived in Islamabad to attend bilateral and trilateral dialogues.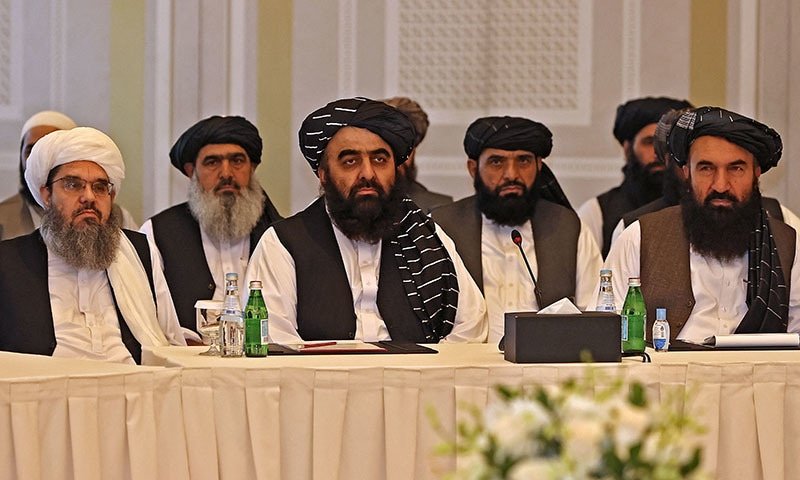 He acknowledged Pakistan's loss while fighting against terrorism and said: "In the last two decades, Pakistan has lost 80,000 lives to terrorism."
The minister also spoke about Afghanistan successfully achieving peace after 44 years.
Afghan minister pointed out that the challenges faced by neighbouring countries _ Pakistan and Afghanistan are not different from one another.
"Pakistan and Afghanistan will have to show flexibility and move towards a brighter future," Muttaqi added.
He also said, "Pakistan has always been our focus. There has been interest in economic ties with the country since the beginning."
Muttaqi suggested that bilateral progress can increase 10 times with Pakistan's investment in Afghanistan's energy resources.
"Many problems including livelihood and unemployment can be controlled by working together," he said.
Muttaqi also talked about maintaining excellent ties with nations including Pakistan Iran, Turkey, Saudi Arabia and Qatar.
"We want to develop economic relations with Pakistan and Central Asia. Our foreign policy is based on dialogue and mutual relations," he said.
Afghan Minister praised Pakistan's efforts for economic prosperity and connectivity in the region, adding that Afghanistan's relations with Pakistan are also on cultural and religious basis.
Earlier, the PTI government tried to hold talks with the Tehrik-e-Taliban Pakistan, but the apex court and some political parties strongly opposed the idea of holding talks and instead they demanded an action against the militants.