A 3-member Coordination Council has been formed in Afghanistan today to ensure peaceful transition of power in the country as the Taliban have rejected the idea of establishing an interim government in the country.
In a statement, the Taliban spokesman said they want immediate transition of power and there was no need to set up an interim government in the country.
Consequently, a 3-member Coordination Council, comprising Abdullah Abdullah, Hamid Karzai and Gulbadin Hikmatyar will facilitate power transition in Afghanistan.
The Council has been established after President Ashraf Ghani escaped from the country when Taliban fighters entered the capital Kabul earlier on Sunday, capping their return to power two decades after being forced out by U.S.-led forces.
Ashraf Ghani resigns
In a major development, Ashraf Ghani has reportedly tendered his resignation as the Afghan president and left the country to Tajikistan, foreign media reported Sunday night.
Meanwhile, the Taliban spokesman said that their followers will neither fight in Kabul nor create problems for the citizens. He said in some areas the Taliban have entered to protect lives and properties of the people.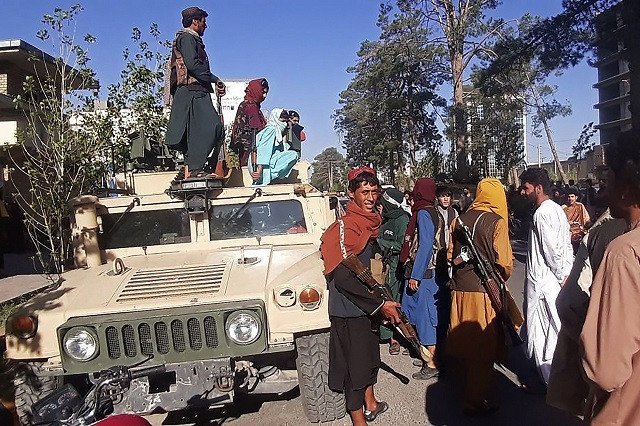 Both, the Taliban and the outgoing government agreed not to fight a war in Kabul and ensure peaceful transition of power through caretaker set-up.
Earlier, Afghan interior minister said the Taliban will not attack Kabul and power will be transferred through interim set up in the country.
The Taliban have announced a general amnesty for all the Afghan citizens. They urged their followers not to attack any office, businesses, and common citizens in Kabul. Taliban also said they would respect women and not create problems for them.
The Taliban also said that the foreigners living in Kabul can leave the country as per their own desires and they (Taliban) will not force anyone to leave Afghanistan.
Meanwhile, the Taliban have taken control of security in Kabul and Presidential Palace as well. Some key leaders of the Taliban are present in the Presidential Palace and they might announce the formation of their government.
At present, they hold control of more than 27 provinces out of a total of 34 provinces in Afghanistan.