OSMANIYE: An earthquake with a magnitude of 5.6 and a depth of 6.15 kilometres struck southeast Turkey on Monday, killing one person, injuring 110 others, and causing the collapse of 29 buildings, according to Turkish officials.
The Yesilyurt district in the Malatya province was the epicenter of the tremor, which triggered frantic efforts to rescue several people presumed trapped in the rubble.
Yunus Sezer, the head of Turkey's Disaster and Emergency Management Authority (AFAD), stated at a news conference that search and rescue teams had been dispatched to five buildings.
According to Orhan Tatar, AFAD's general director of the earthquake and risk reduction, the region has experienced four fresh earthquakes in the last three weeks, as well as 45 aftershocks with magnitudes ranging from five to six.
Tarar said:
"This is a very extraordinary activity."
Earlier,
A massive 7.8-magnitude earthquake slammed southern Turkey, levelling structures in various places and causing damage in neighbouring Syria, according to the US Geological Survey.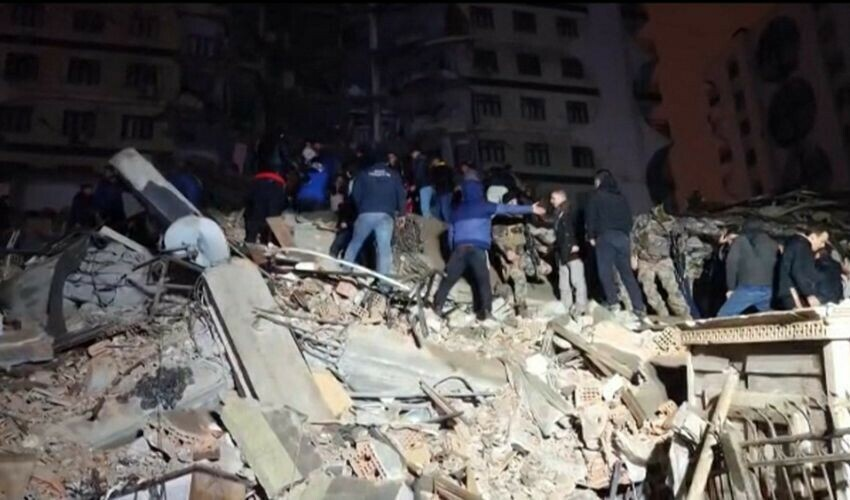 The earthquake struck at 4:17 a.m. local time (0117 GMT) at a depth of around 17.9 kilometres, according to the US agency.
A 6.7-magnitude aftershock occurred 15 minutes later.
Furthermore,
Turkey's AFAD emergency service centre reported the initial earthquake magnitude to be 7.4.
Also Read: 7.8-Magnitude Quake Collapses Buildings In Central Turkey
Because of the earthquake's time;
The majority of people were still sleeping at home, perhaps increasing the death toll.
Some images showed terrified inhabitants standing in the snow in their jammies, watching rescuers dig through the ruins of damaged homes.