Illegal clinics
KARACHI: A joint task force set up by the Sindh Healthcare Commission (SHCC) sealed 118 illegal clinics of quacks. The task force teams conducted a surprise visit to 711 clinics of quacks in Larkana, Sindh.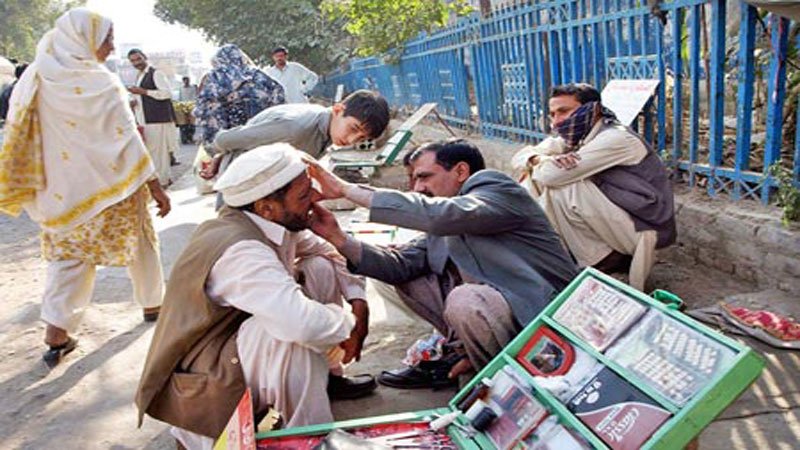 SHCC Joint Task Force seals illegal clinics during recent inspection.
Under the directives of the provincial health ministry, the Sindh Healthcare Commission (SHCC) formed a joint task force along with district government and law enforcement agencies as a 'One-Unit' task force to combat HIV and Quackery across Larkana Division.
In the last eight weeks, the task force conducted the inspection of more than 711 inspections in Larkana and other districts, including Shikarpur, Kashmore, Kambar Shahdadkot, and Jacobabad.
With the support of the Director General Health Services, Commissioner Office Larkana, and DIG Larkana, the task force teams sealed several unauthorized illegal 'quack clinics' under section U/S 35(ii) and U/S 35(iii) as per law.
As the operation enters its 2nd month, more law enforcement manpower support would be required to overcome quackery and HIV prevalence in the area.
Judicial remand of Imran Khan and Qureshi extended for 14 days
Meanwhile, on Wednesday, a special court extended the judicial remand of former Prime Minister Imran Khan and PTI vice-chairman Shah Mahmood Qureshi in the cipher case until September 26. As Khan's 14-day remand came to an end, the special court resumed hearing in the Attock Jail. Judge Abual Hasnaat Zulqarnain arrived at the jail early on Wednesday.
The special court judge granted judicial remand of PTI leaders Imran Khan and Shah Mahmood Qureshi for another 14 days.
Earlier, the Ministry of Law and Justice issued a notification permitting the hearing to take place at the Attock Jail at the court's request. Security issues influenced the government to hold hearing in Attock Jail.
Imran Khan's legal team, consisting of nine lawyers, also granted access to meet Imran Khan in the jail.
On Tuesday, the Islamabad High Court reserved judgment in a petition filed by Imran Khan challenging the hearing being conducted in the jail.
Imran Khan's lawyer argued that only the Supreme Court has the authority to transfer a trial to another province, not through the orders of a chief commissioner.
Imran also applied for bail in the case, but the proceedings on September 7 concluded without a result as the judge was on leave.