ISLAMABAD: PTI chairman Imran Khan has cancelled the basic membership of PTI leaders who have left the party in recent days. Khan also removed them from the WhatsApp groups of the party.
More than sixty leaders of PTI have left the party while condemning May 9 attacks, holding Imran Khan's policies responsible for attacks on military infrastructures.
The latest PTI leaders to leave the party are former MNAs Maleeka Bokhari, Mussarat Cheema and her husband Jamshed Cheema.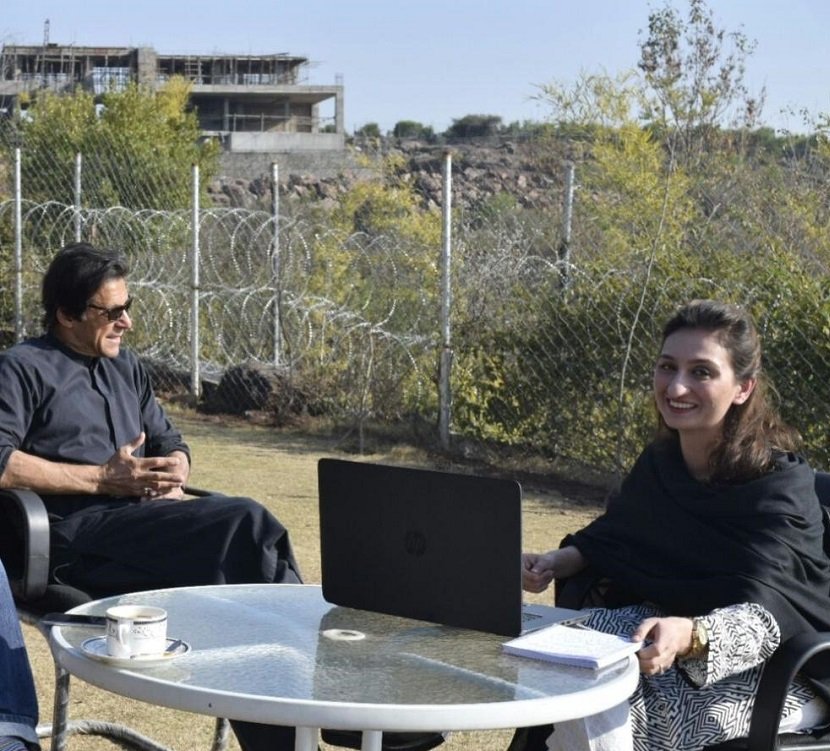 On Thursday evening, they held separate press conferences to denounce May 9 attacks, dissociate themselves from the PTI and supporting an action against the saboteurs.
More PTI hold press conference
Addressing a press conference, Maleeka condemned the May 9 vandalism, and attacks on the army's installations and demanded stern action against the culprits.
She said that she was not taking the decision under any pressure and the May 9 violence influenced her to quit the party.
Meanwhile, former PTI MNA Mussarat Cheema and her husband also parted ways with the party.
Soon after their release from jail, they held a Press conference to announce that they are quitting PTI, damning May 9 attacks, and standing with the army.
PTI leaders who have left party
The arrest of Imran Khan, Chairman of Pakistan Tehreek-e-Insaf (PTI), in the Al-Qadir Trust case on May 9 triggered violent protests. PTI members and supporters assaulted state buildings around the country during these protests, setting them on fire.
As a result, there was a massive exodus of leaders from the previous ruling party.
At least 8 people died and several others suffered injuries during the protests, which lasted for almost three days. The current coalition government has shut off internet access and sent troops into the field to keep the peace.
The authorities cracked down on PTI to find individuals guilty of vandalism in reaction to the extraordinary attacks on defence and public properties.
The senior civil-military leadership of the country vowed to hold the rioters accountable under all applicable laws, including the Army Act.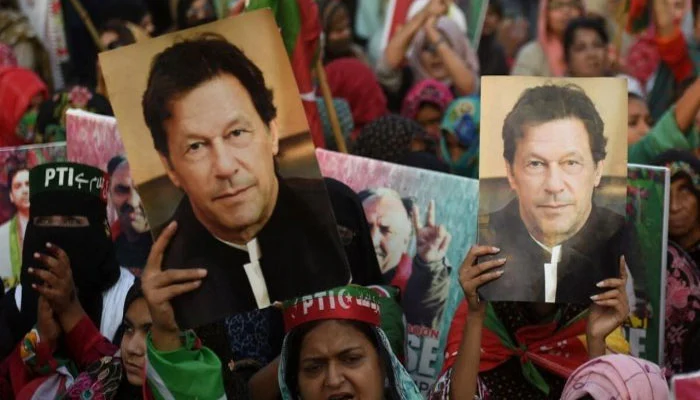 Since then, a number of PTI leaders, including close associates of Khan, have declared their departure from the party as a result of the vandalism on May 9.
Some of them have blamed Khan's policies for the assaults on military targets.
The PTI leaders who have left the party are listed below:
Punjab
Senior vice president Fawad Chaudhry
Senior vice president Shireen Mazari
Former provincial minister Fayazul Hassan Chohan
Ex-MPA Abdul Razaq Khan Niazi
Ex-MPA Makhdoom Iftikharul Hassan Gillani
Ex-MPA Mian Jaleel Ahmed Sharaqpuri
Ex-MNA Khawaja Qutab Fareed Koreja
Founding member Aamer Mahmood Kiani
Chaudhry Wajahat Hussain
Former federal minister Malik Amin Aslam
PTI West Punjab President Faizullah Kamoka
Former PTI central deputy secretary general for Islamabad Dr Muhammad Amjad
Ex-MPA Jalil Sharqpuri
Ex-MPA Syed Saeed ul Hassan
PTI West Punjab President Faizullah Kamuka
Ex-MPA Makhdoom Syed Iftikhar Hasan Gilani
Ex-MPA Saleem Akhtar Labar
MNA Chaudhry Hussain Elahi
Ticket holder (PP-247) Chaudhry Ehsanul Haq
Ticket holder (PP-248) Dr Mohammad Afzal
Ex-MPA Zaheeruddin Khan Alizai
Ex-MPA Aun Dogar
Ex-MPA Abdul Hai Dasti
Ex-MPA Malik Mujtaba Niaz Gishkori
Ex-MPA Alamdar Husain Qureshi
Ex-MPA Sajjad Hussain Cheena
Ex-MPA Sardar Qaisar Abbas Khan Magsi
Ex-MPA Ashraf Rind
Khyber Pakhtunkhwa
Former provincial minister Dr Hisham Inamullah Malik
Ex-KP government spokesperson Ajmal Wazir
MNA Usman Tarakai
MNA Malik Jawad Hussain
Ex-KP minister Muhammad Iqbal Wazir
Ex-MPA Nadia Sher
District leader Malik Qayyum Hissam
Sindh
MPA Bilal Ghaffar
MNA Jay Prakash
Sindh MPA Omar Omari
PTI Sindh Vice President Mehmood Moulvi
PTI Karachi President Aftab Siddiqui
MPA Syed Zulfiqar Ali Shah
MPA Sanjay Gangwani
MPA Dr. Imran Shah
District President Khairpur Syed Ghulam Shah
Balochistan
Ex-provincial minister Mubeen Khilji