CHICHAWATNI: According to railway officials, a blast in the Jaffar Express train on Thursday morning near Chichawatni, Punjab, resulted in at least two fatalities and six injuries.
The injuries and fatalities were confirmed by Pakistan Railways spokesperson Babar Ali.
He claimed that the incident occurred when a cylinder blew up inside the train's economy class bogie number four. The train was heading to Peshawar from Quetta. "A passenger took the cylinder to the bathroom where it subsequently burst," according to the report.
Ali continued by saying that the SP Railways had arrived at the explosion site and would shortly release information about the incident. Additionally, rescue crews and a bomb squad arrived at the scene and started the rescue efforts.
The injured were taken to a local hospital.
According to railway sources, the exact details of the explosion are yet unknown.
This is the second time in a month that the Jaffar Express destined for Quetta has become the target of an explosion.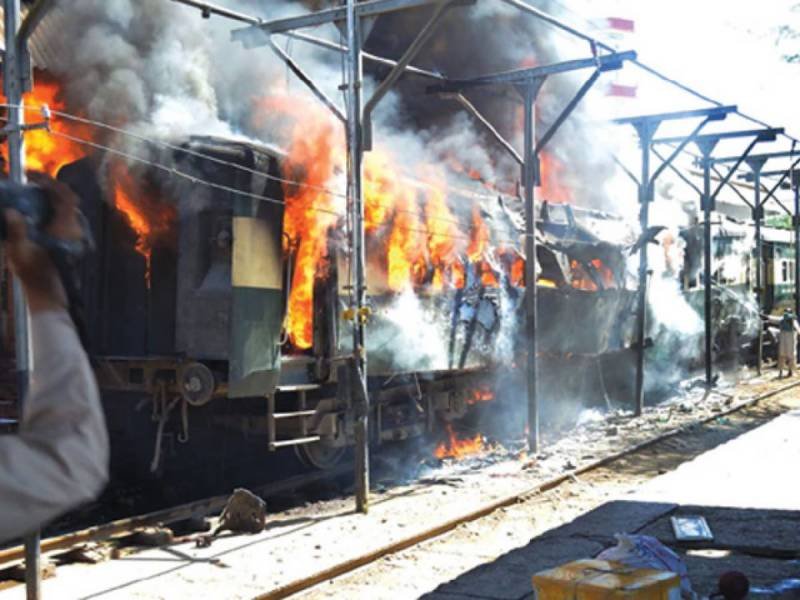 On January 30, a bomb attack on the Jaffar Express derailed two of the train's bogeys. This last injured at least eight passengers, two of whom were in critical condition. The attack occurred in the Kachhi region of Balochistan, close to the Mach area.
According to railway authorities, the Jaffar Express was on its way from Macch to Peshawar when it was attacked along the Sibi railway track.
Read more: Govt shocks gas consumers with big hike after petrol bomb