Sania Mirza, the Indian tennis sensation, and former Pakistani cricketer Shoaib Malik are one of the cutest couples in sports. For the unversed, both Shoaib and Sania had broken up with their previous partners before marrying.
Sania called off her engagement to Sohrab Mirza while Shoaib was separated from his ex-wife, Ayesha Siddiqui. After that, Sania and Shoaib married on April 12, 2010. On October 30, 2018, they were blessed with a baby boy, whom they named Izhaan Mirza Malik.
Everything was going great between Sania Mirza and Shoaib Malik until rumours of their split began to circulate quickly on social media.
On November 4, 2022, Sania Mirza posted a photo from her Instagram feed with her son, Izhaan, adding fuel to the speculation.
In the photo, her baby boy was seen kissing her on the nose, and the mother-son duo looked adorable together.
She captioned the photo, "The moments that get me through the toughest days."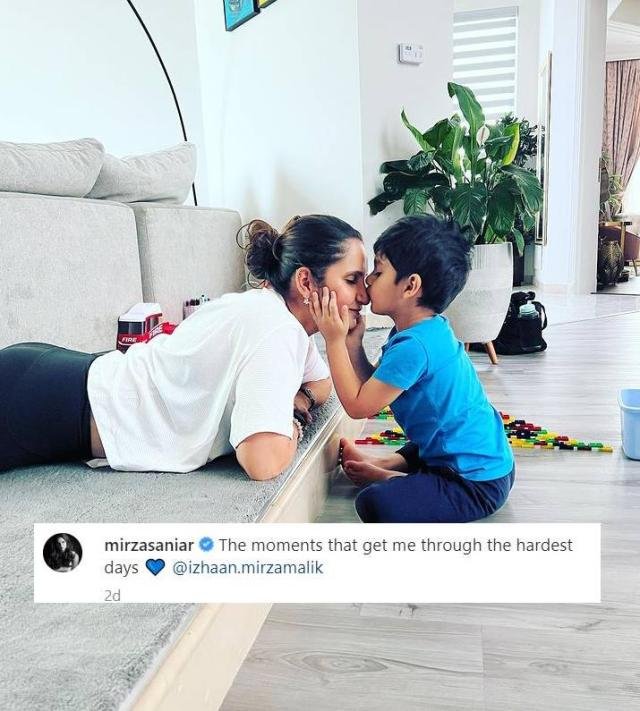 Netizens quickly began responding to her post. Look at the comments: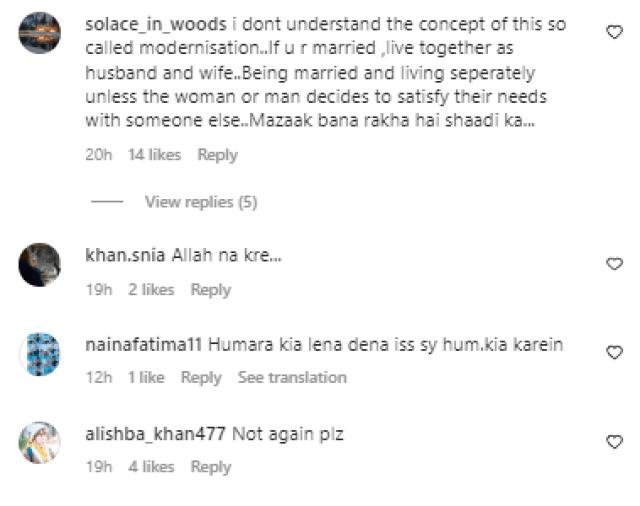 According to reports, Sania Mirza and Shoaib Malik are living apart and co-parenting their son, Izhaan. Rumor has it that the couple will split up soon. Though the true reason is unknown at this time, her fans believe Shoaib cheated on her on one of his TV shows.
Since Sania and Shoaib celebrated their son Izhaan's birthday together on October 30, 2022, speculation about their divorce has grown. Though his father had shared cutesy glimpses from their son, Izhaan's, 4th birthday bash.
However, Sania only reshared moments posted by others on her Instagram stories and did not share anything on her feed. We could see Izhaan cutting a Spiderman-themed cake against a backdrop that featured a few elements from the Marvel comics in the stunning glimpses.
Izhaan looked dapper in a white T-shirt and blue pants for the occasion. His father, on the other hand, dressed all in black, while his mother, dressed in green, looked stunning.