'The lEGEND OF MAULA JUTT' First Pakistani Film To Be Released In India:
'TLOMJ' is First Pakistani Film To Be Released In India
'TLOMJ', The first three days after its release, which was produced by Geo Films, Encyclomedia, and Lashari Films, brought in a staggering 19 crore rupees from five different countries.
The film directed by Bilal Lashari has the potential to shatter numerous cinematic records in Pakistan, but it is also said to have outperformed all Punjabi and Hindi films abroad, including the UK, Canada, and the USA.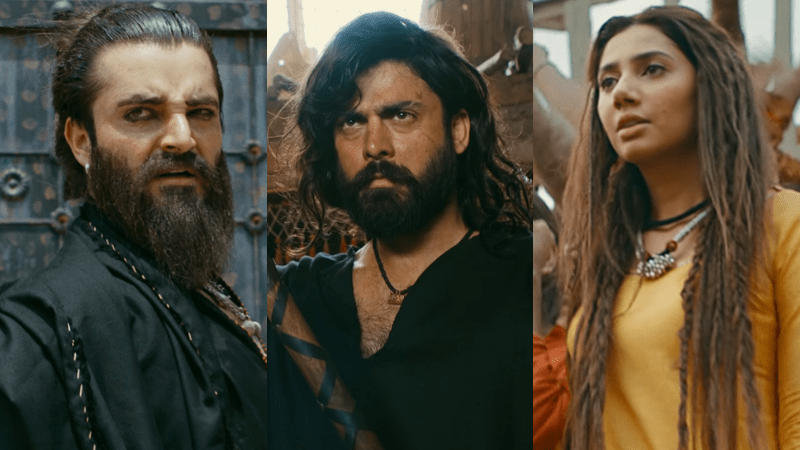 All of the tickets were sold out during the first week of the blockbuster movie's worldwide run, and the series of sold-out performances are still going strong in Pakistan.
The report also included complaints from other Pakistanis living abroad about the lack of movie tickets owing to sold-out performances.
Additionally, a moviegoer in Germany observed that there are long lines to see TLoMJ.
The vast majority of moviegoers claim to have never watched a film this unusual. Many of them also mentioned how they wanted to watch this masterpiece again.
According to an INOX official, the Pakistani film The Legend of Maula Jatt, starring Fawad Khan and Mahira Khan, will be released in India this Friday.
This could be the first film from Pakistan to be released in the United States in over a decade.
"It will be played in Punjab and a few theatres in Delhi in INOX where there are Punjabi speaking people," Rajender Singh Jyala, chief programming officer, INOX Leisure Ltd, told PTI.