Tere Bin's latest episode leaves fans confused:
The eagerly awaited Episode 47 grabbed viewers with its suspense, strong emotions, and unexpected turns. During an argument in the previous episode, Wahaj Ali's character, Murtasim, was spat at and smacked by Yumna Zaidi's character, Meerab.
In reaction, enraged, Murtasim shoved Meerab firmly into a bed and shut the door.
This scene made a very strong suggestion that the next episode would involve rape or abuse against a spouse.
Unsurprisingly, this representation received harsh criticism on social media from viewers, leading to harsh criticism of the creators. Also, Producer Abdullah Kadwani cautioned against making snap decisions, but disgruntled Twitter users nevertheless voiced their displeasure.
In the latest episode, aired last night, many lingering questions in the minds of the audience were finally answered
Fans voiced their opinions
Also, Fans have voiced their opinions and engaged in a contentious debate in response to the viral moment from this episode.
The most recent episode of Tere Bin received a lot of reactions from viewers.
While some viewers applauded the excellent acting and the intense emotions shown in the episode, others expressed dissatisfaction with the turn the plot had taken.
Social media became a forum for fans to voice their opinions.
Also, Some thought the scene was a compelling and important part of the broader storyline of the programme, while others thought it was an unneeded attempt to create drama.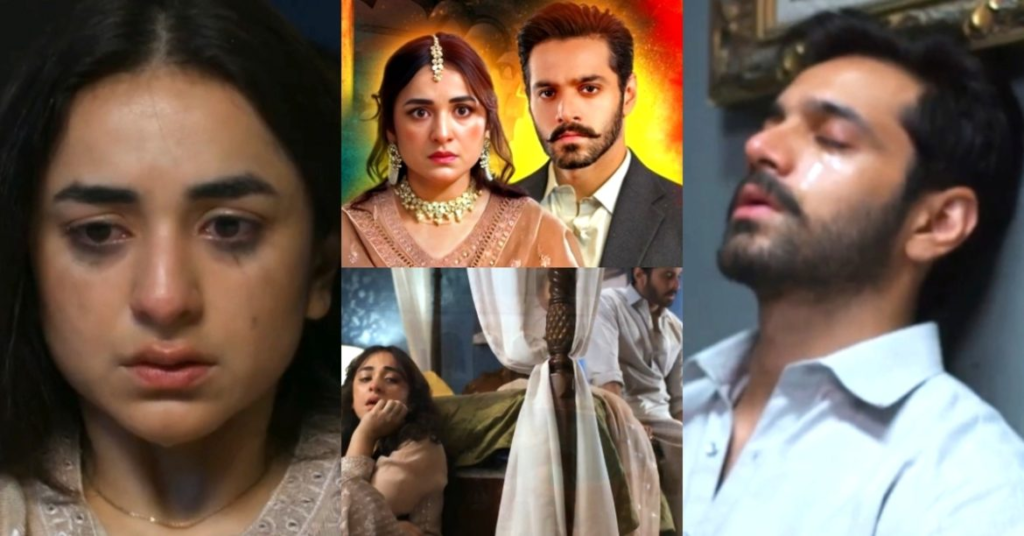 Viewers directed their anger towards the writer, Nooran Makhdoom, strongly asserting their belief that the current storyline was not the original one.
Furthermore, They expressed their discontent, firmly convinced that Makhdoom's decisions were responsible for the deviation from the initial plot.
Earlier, Fans harshly criticised Meerab for spitting and slapping Murtasim, calling her acts unacceptable and saying there was no chance for her to change after such disgusting behavior.
Yumna Zaidi and Wahaj Ali, have come under fire from fans for allegedly making the wrong decision in choosing a script that went in such a problematic direction.