Costa Titch, a South African rapper, suddenly died this weekend after performing at a music festival, according to his family's Instagram post.
The musician, whose real name is Constantinos Tsobanoglou, was 28.
Social media users circulated footage showing Tsobanoglou falling over on stage before someone next to him lifted him up.
Watch Video:
Tsobanoglou then stood up for several seconds before apparently collapsing.
The young rapper's death has left Ultra South Africa, the festival where he was performing, "devastated".
Tsobanoglou was a growing sensation in South Africa and one of the biggest stars of amapiano, a style of music characterized by deep house, log-drum driven basslines, and soulful piano melodies.
Costa Titch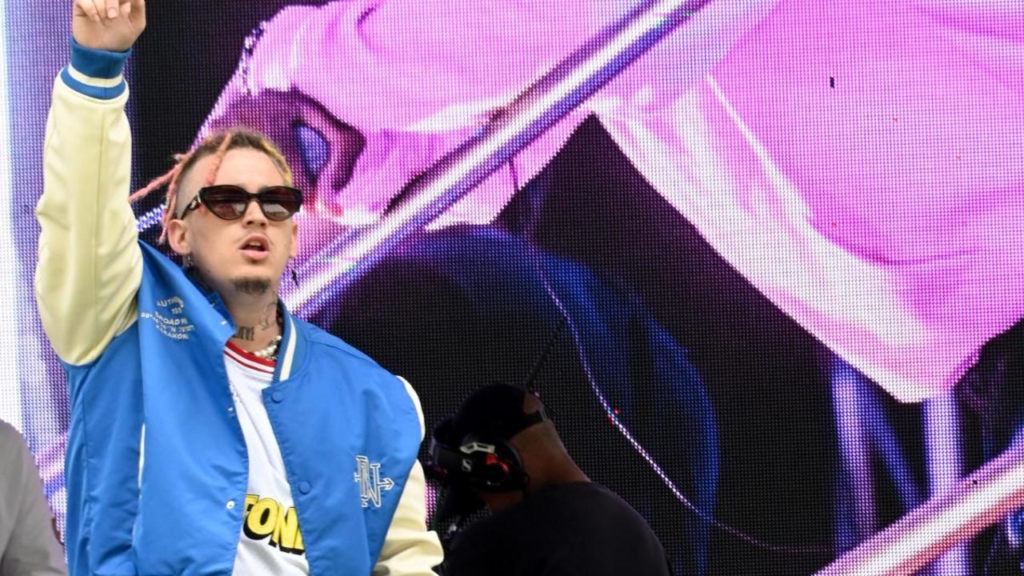 Costa Titch, a South African rapper who died at the age of 28, was a rising star in the amapiano music scene.
He combined South Africa's culture, style, and indigenous languages with international rap sub-genres such as trap music.
Tsobanoglou, who was born in Nelspruit in northeastern South Africa, was a talented rapper, dancer, singer, and songwriter, and had a successful career in dance before becoming a rapper.
His song "Big Flexa" became a hit across Africa after it gained popularity on TikTok.
Moreover, Tsobanoglou had recently partnered with a music label started by Senegalese-American musician Akon, who featured on a remix of "Big Flexa."
Despite his sudden death, Costa Titch's contribution to the amapiano scene in South Africa will always be remembered.
Read More: "Pathaan" Takes Hindi Film Industry By Storm, Claims Top Spot!