Heera Mandi, an important reality of the pre-partitioned India played a huge role in shaping the politics and culture of the Indian Subcontinent. While in Pakistan, Heera Mandi has been and continues to be treated as a truth cast aside to the intent of changing it, the elaborate Kothas, the tawaifs (courtesans), and their stories are still echoing from the remains of the place. Sanjay Leela Bhansali, who specializes in epic stories, has taken the mantle to bring yet another period drama to screens: Heera Mandi.
Located near the Walled City right behind the Badshahi Masjid, Heera Mandi has also been known as the Shahi Mohalla. It was named after Hira Singh Nabha. To date, the area is considered a red-light district, however much of the old properties have been renovated into restaurants. Many of these buildings are now a part of an elaborate food street in Lahore.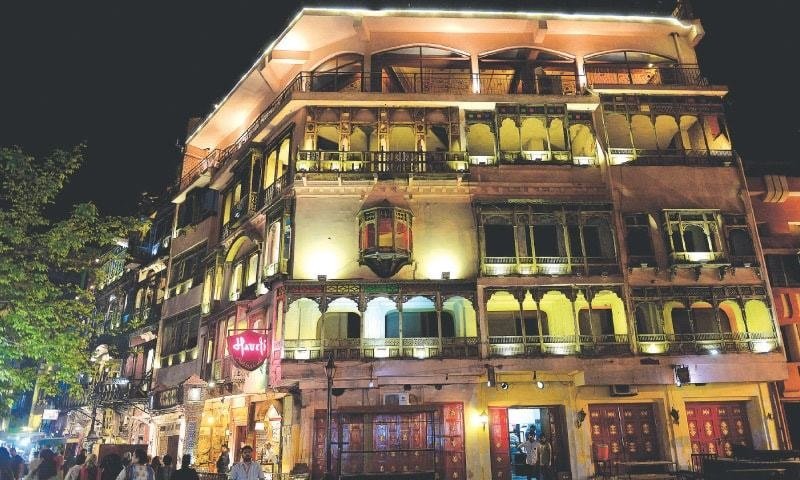 Bhansali's forte has always been in a romance with elaborate sets such as Devdas and Hum Dil De Chuke Sanam, historical fiction loosely based on reality such as Padmavat, Bajirao Mastani.
"Heeramandi is an important milestone in my journey as a filmmaker. This is an epic, first-of-its-kind series based on the courtesans of Lahore. It is an ambitious, grand, and all-encompassing series; therefore I am nervous yet excited about making it. I am looking forward to my partnership with Netflix and bringing Heeramandi to audiences all over the world," Bhansali said in a press statement.
"This is in Lahore and the movie is being made by Indians," wrote actor Yasir Hussain in his Instagram Stories.
"Then we'll say everything was portrayed incorrectly. I don't know when we'll talk about our own things when we'll tell our own stories," he wrote. It's easy to understand his frustration. There are so many stories to tell in Pakistan but more often than not, our entertainment industry focuses on stories that have already been told ad nauseam.