Rakhi Sawant has been arrested in connection with an FIR filed against her by actress Sherlyn Chopra.
Sawant was arrested by the Amboli police on Thursday.
Rakhi was rumoured to be launching her dance academy, which she co-owns with her husband Adil Durrani, on January 19 at 3 p.m. On the same day.
However, she was apprehended by Amboli police.
Chopra filed a libel complaint against the dancer in November.
Sawant chastised Chopra for her recent comments about Indian director Sajid Khan, who was accused of sexual harassment by women.
Chopra went to the Juhu Police Station on October 29 to record her statement against the director.
She claimed that in a media interview, actor Salman Khan defended the director.
Sawant reacted by defending Sajid and criticising Chopra's comments.
She informed the photographers that the police are aware of which complaints are legitimate and which are not.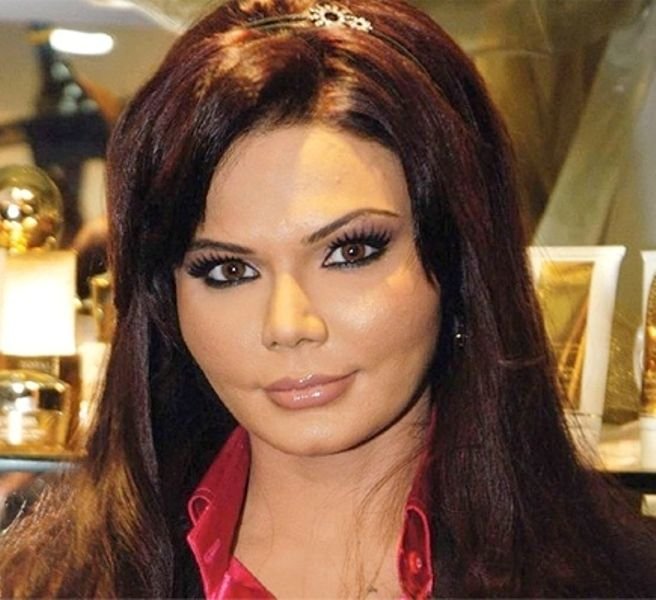 Chopra then charged her with defamation and filed an FIR.
According to PTI, Sawant also filed a counter-case against Chopra at a Mumbai police station.
She claimed Chopra had posted videos accusing her of switching boyfriends on her social media accounts.
She is also accused of using derogatory language and making offensive remarks about her.
She stated:
"I am really sad to say that due to the comments made by her about me, there has been turmoil in my life. Because of her, my recent boyfriend has asked me whether there is any truth in what Sherlyn is saying, do I really have 10 boyfriends? She just came and said whatever she wanted to in the media and now I have to pay for it."