Momina Mustehsan is back after a social media hiatus during which she found out just how beautiful life offline is.
The 'Afreen Afreen' singer had announced her online hiatus on June 26 with a picture of herself with the words "We're temporarily closed" superimposed on top.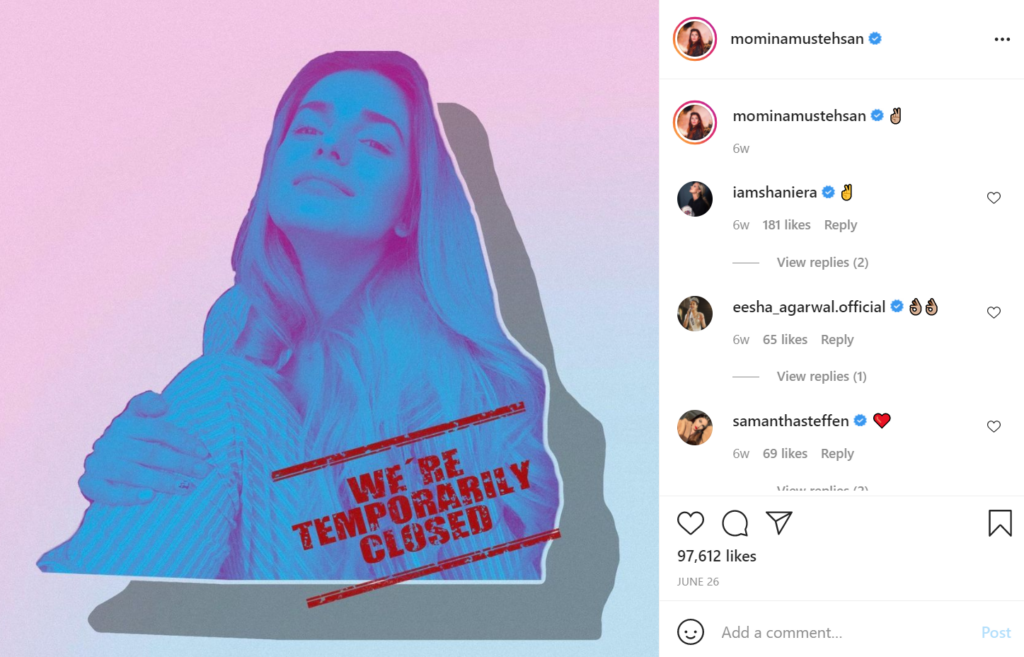 But now she's back and she has learned a lot.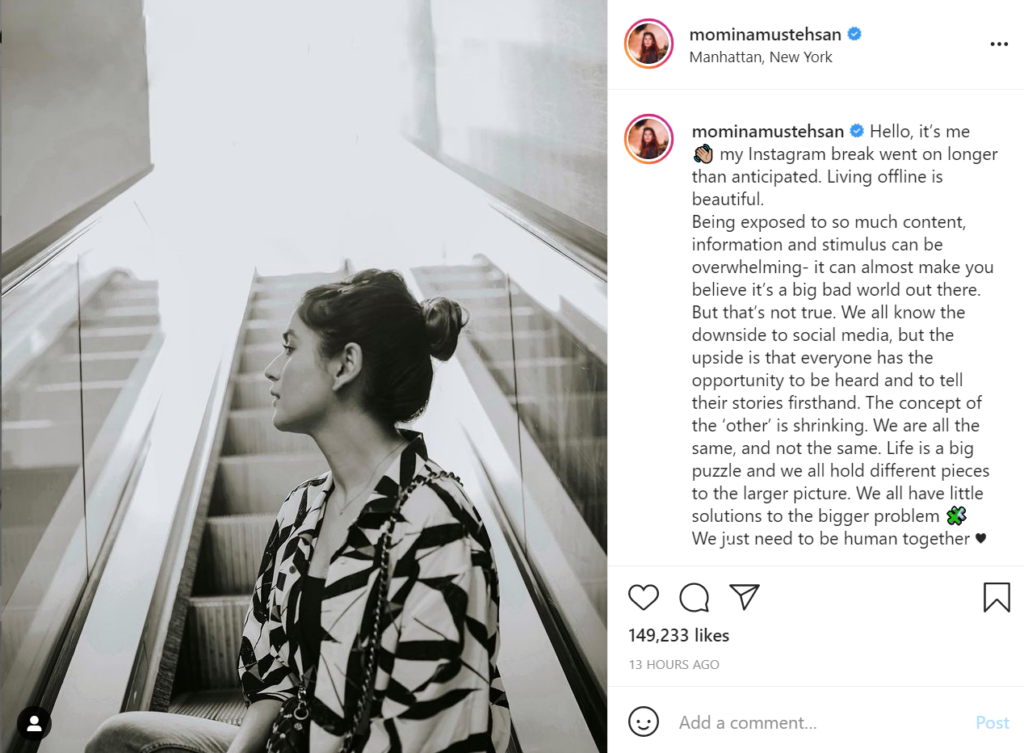 "Hello, it's me," she wrote, admitting that her Instagram break went on longer than anticipated. "Living offline is beautiful," she said.
"Being exposed to so much content, information and stimulus can be overwhelming — it can almost make you believe it's a big bad world out there. But that's not true."
The singer told her followers that while everyone knows the downsides to social media, there are upsides too. "Everyone has the opportunity to be heard and to tell their stories firsthand. The concept of the 'other' is shrinking. We are all the same, and not the same," she said.
"Life is a big puzzle and we all hold different pieces to the larger picture. We all have little solutions to the bigger problem. We just need to be human together," Mustehsan said.
She's right. Social media can be a hateful and toxic place full of people seeking validation and others spewing out cruel opinions or comments without any regard for who is being hurt, but it can also be a wonderful place that connects people from all over the world and helps bridge barriers in a way that has never been done before.
Perhaps we all need to step back from social media, like Mustehsan did, to see the benefits of it. We don't know about you, but a social media hiatus sounds pretty good to us right now.