Mehwish Hayat, a Pakistani actress, used to work on television but now mostly appears in films.  
Mehwish Hayat, a Pakistani diva, has a knack for captivating audiences with her enthralling performances in all endeavors.
She showed aesthetic flamboyance in a recent Instagram viral loop.
Mehwish wore a black shirt and faded denim while Madonna's Back That Up To The Rhythm played in the background.
She was moving to the latest song and looked fabulous in her black sunglasses and sneakers.
Mehwish Hayat's Dance Video:
She Captioned Instagram Video:
"Always been a Daniel Craig fan, but when I recently saw him dance in his groove, felt like I just had to recreate his badass moves…So here's my take on it."
Mehwish Also shared side-by-side reactions with Craig.
The video received thousands of comments and received varied reactions from social media users.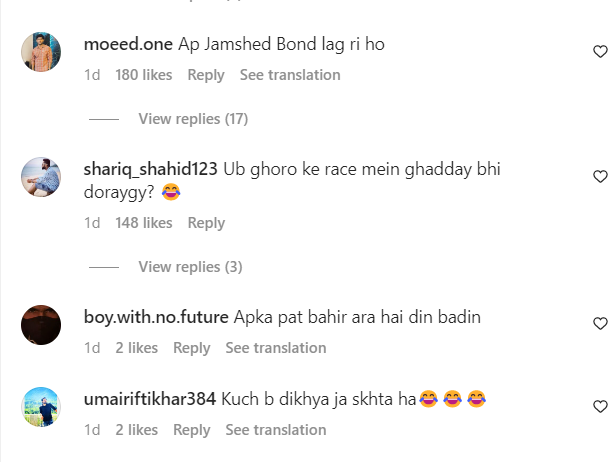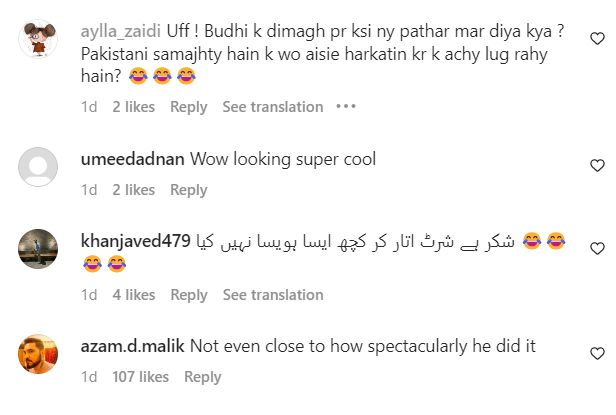 Read More: Mehwish Hayat's Bold Photoshoot Leaves Fans Uncomfortable
Earlier,
Ms. Marvel actor came under fire from online users after she posed for photos with a wrinkly comforter.
The 34-year-old can be seen lying on a bed in other pictures. The actor claimed in a brief caption that she needs her comforter during the winter.
While some users adored the picture, others had different thoughts on it.