Brand "M by Mahira"
Mahira Khan, a Lollywood star, has just launched her own brand, "M by Mahira."
On February 10, she launched her Brand.
Mahira posted the first article to promote her brand.
She wore a white outfit and was draped in a dupatta in two gallery pictures.
"Suno," she captioned the photo.
Given how much her followers enjoyed her white Kurtas, she decided to start her own business.
White Kurta's
The Humsafar actress created an account called "M by Mahira" and messaged her crew, "Hey guys!" Please collect my white kurtas.
The brand will reportedly focus mostly on White Kurtas, as Mahira claimed in an interview that if she had to wear only one outfit for the rest of her life, she would select a White Kurta Shalwar.
Mahira's team named the first collection "Razia" since she was extremely close to her Nani (whose name was Razia) and was always highly inspired by her timeless poise, grace, and elegance.
Mahira Khan faces backlash
Mahira's new clothing collection has sparked a lot of debate since its introduction.
Many people are asking if the actress is attempting to scam the public by charging Rs24,000 for a simple white kurta in her star name.
The Raees star had earlier expressed a wish to start an inexpensive fashion line, but the excessive prices of several items seemed to contradict her assertion.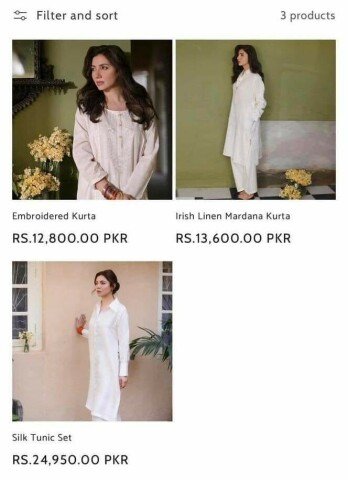 Others disagree, believing that the actress has the right to set her own prices for her pieces.
Others have also pointed out that competing premium fashion companies occasionally offer identical things at significantly lesser prices.
See what the general public thinks about "M by Mahira's" price: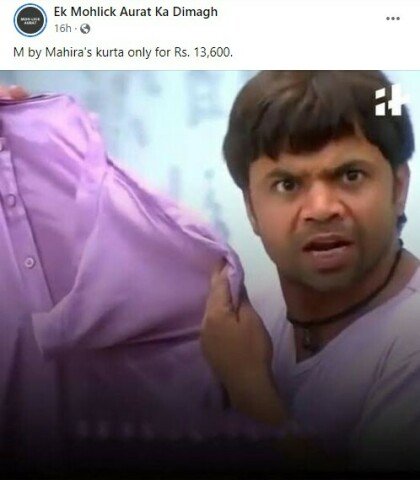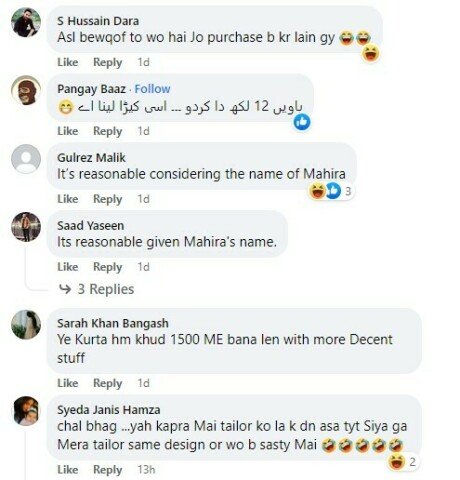 Read More: Mahira Khan's Latest Video Sets Temperature Soaring