Kanye West partnership end: Adidas net income falls heavily in 2022:
Adidas' net profits fall significantly in 2022, according to preliminary figures released on Thursday.
In addition,
The German sportswear manufacturer expects considerable operating losses this year as a result of the breakup with Kanye West.

According to the Report:
Net income fell from 1.49 billion euros in 2021 to 254 million euros ($272 million) last year.
According to Adidas:
The company's divorce with disputed rapper West would be a big element in the company's operating losses, which might exceed 700 million euros this year.
Adidas CEO, Bjorn Gulden, who was appointed in November as part of attempts to turn the firm around, Said:
"The numbers speak for themselves. We are currently not performing the way we should."
"Adidas has all the ingredients to be successful… We need to put the pieces back together again, but I am convinced that over time we will make Adidas shine again.
"But we need some time."
Kanye West No Longer 'Billionaire' As Adidas Ends Partnership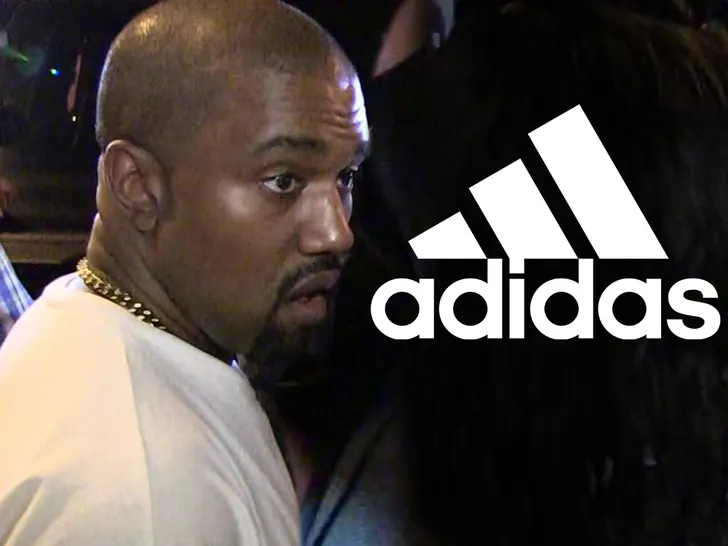 As a result of Adidas' decision to terminate their partnership, Kanye West is no longer a billionaire.
The rapper, 45, has come under fire for spreading hate speech and anti-Semitic comments.
The athletic brand posted an official statement about the partnership's demise on social media.
king a barrage of antisemitic comments on social media for weeks and appearing on national television, rapper-turned-fashion entrepreneur Kanye West recently challenged Adidas to terminate him.
The company announced:
It will stop making the hugely profitable "Yeezy" brand that Kanye West and other designers created together.
Adidas stated:
Failing to sell current Yeezy stock would have a "substantial unfavourable impact" on its financial outlook for 2023, which was released on Thursday.
According to the report:
This would result in a 1.2 billion euro drop in sales and a 500 million euro drop in operating profit.
Adidas also stated:
It might declare an operational loss of up to 700 million euros in 2023 and anticipates one-time expenses of up to 200 million euros.
Also Read: Kanye West No Longer 'Billionaire' As Adidas Ends Partnership