A fresh source has revealed that actor Johnny Depp is currently dating Joelle Rich, one of his lawyers from the UK libel case, months after rumours of a relationship with his lawyer Camille Vasquez first surfaced. Beforehand, rumours said that Johnny and Camille were dating as a result of her legal representation in his defamation lawsuit against his ex-wife Amber Heard.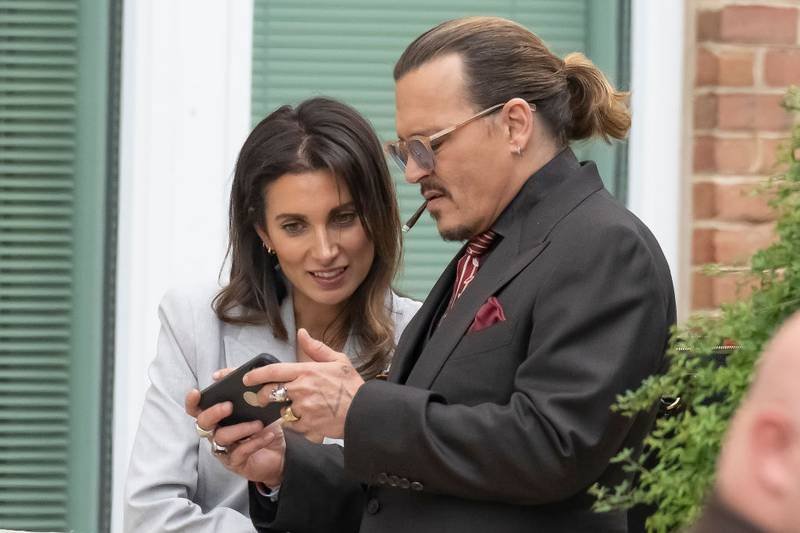 According to a source cited by Us, "Their chemistry is off the charts. They have a major disagreement. They are the real deal. According to the story, the couple started their relationship by "discreetly" meeting one other at hotels.
Even though Joelle wasn't a member of the legal team that defended him in the Amber Heard case, she was in the Virginia courthouse in January. "She had no duty to be there on behalf of her employer. The source told Us that it was personal. Apparently Joelle was already married when she met Johnny. She and her spouse, with whom she has two kids, are separating.
In the year 2020, Joelle was one of the attorneys on Johnny's team who defended him in the UK libel case. Johnny had filed a lawsuit against The Sun after they published an article in 2018 calling him a "wife-beater" during his marriage to Amber. But he lost the lawsuit.
Johnny won the defamation case against Amber earlier this year after the jury determined that she had slandered him in her 2018 Washington Post opinion article in which she made reference to having experienced domestic abuse. The jury did discover, however, that Johnny defended himself against Amber's accusations by disparaging her through his lawyer. One of the lawyers in the case was Camille.
Following their relationship rumours, Camille responded by confirming her relationship with WeWork executive Edward Owen, who is stationed in England.
she had previously told People magazine,  "I guess it comes with the territory of being a woman just doing her job. It's disappointing that certain outlets kind of ran with it or said that my interactions with Johnny–who is a friend and I've known and represented for four-and-a-half years now–that my interactions in any way were inappropriate or unprofessional. That's disappointing to hear."