ISLAMABAD: Salman Nauman is the first Pakistani YouTuber who received the Diamond Button from YouTube last week.
The subscribers of Salman Nauman on YouTube crossed 10 million subscribers as a result of which YouTube honored him with a Diamond Button.
YouTube also held a ceremony in Karachi to honor Pakistani YouTuber Salman Ahmed with this achievement in presence of hundreds of people.
The Karachi-based YouTuber Salman Nauman initially started his digital transformation journey on ByteDance-backed vertical video sharing platform TikTok.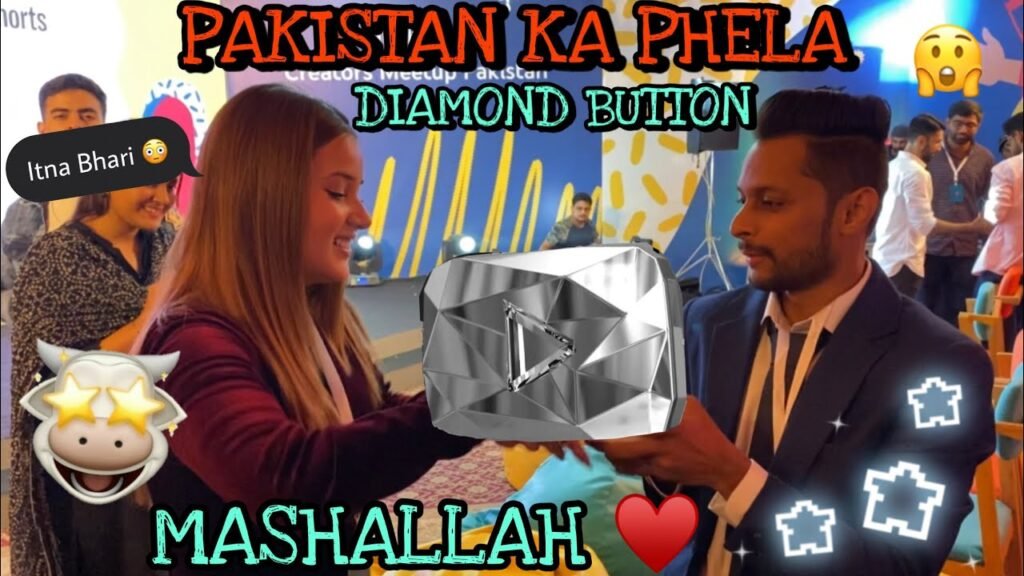 His followers on TikTok have increased to 2.8 million followers these days.
Nauman leveraged the vertical video format of TikTok on YouTube – which later launched the vertical, short duration videos called 'Shorts' which opened avenues of success for Salman Nauman.
Pakistan YouTuber shows diamond play button in one of his recent videos. He can be seen carrying a large, black-colored polycarbonate briefcase with the word YouTube plastered on the side in white.