A new photo-shoot of Bahrain's Elvin Abdullah Khalifa, who won beauty contest of Miss Universe Bahrain 2022, was released the other day.
The Miss Universe organization unveiled the latest headshot of Miss Universe.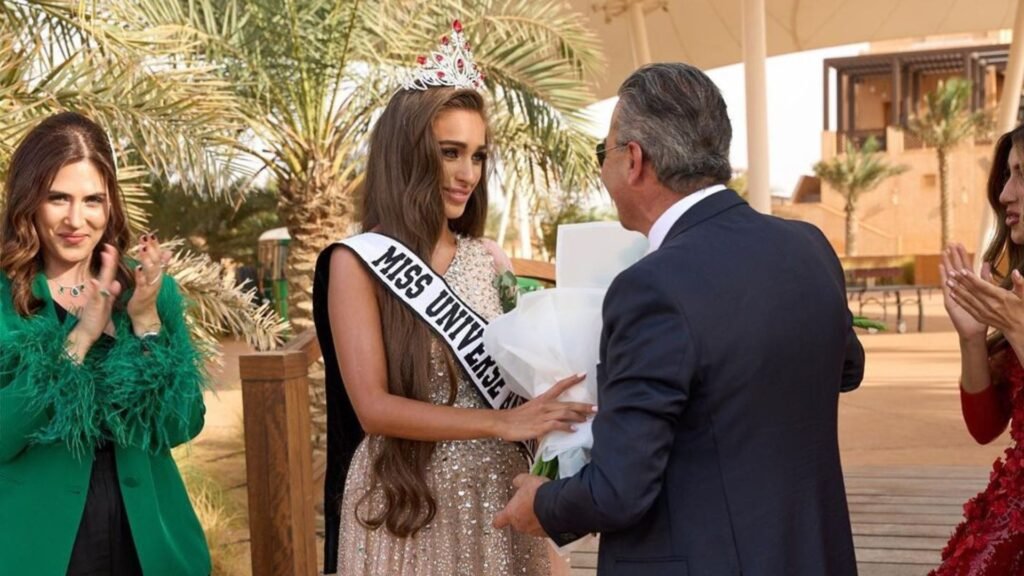 The 24-year-old star Elvin Abdullah Khalifa was selected by a judging panel comprising Egyptian actress Mai Omar, the Black Eyed Peas' Jrey Soul, and Faryal Makhdoom, and some others.
Josh Yugen, director of Miss Universe Bahrain, said "Khalifa is a true standout in the headshot as she carries not only her beautiful face but also her values, and culture."
In the headshot, the model poses wearing a sheer scarf with gold sequins, large hoop earrings and a bulky spider ring, Arab News reported.
A profile of Elvin Abdullah-Khalifa, now posted on the social media highlights on her background as a classically trained pianist and taekwondo black belter.
Elvin Abdullah dreams to see more positive Arab women representation in mainstream media to change the often negative stereotypes held about Arab culture Western media.