It appears that Bollywood's habit of plagiarising Pakistani music is far from over.
This time, it was singer Sajjad Ali who accused Bollywood of plagiarising his song 'Ab Ke Hum Bicharay'.

The singer shared a video on Instagram in which he says he was listening to songs from an upcoming film and then the melody reminded him of a song he wrote years ago.
He did not directly mention the Bollywood song, instead leaving it up to his fans to interpret.
After careful consideration, many fans immediately noted that Sajad Ali's song's melody resembled that of the Bollywood song "Besharam Rang."
Have a look at Fan's Comments: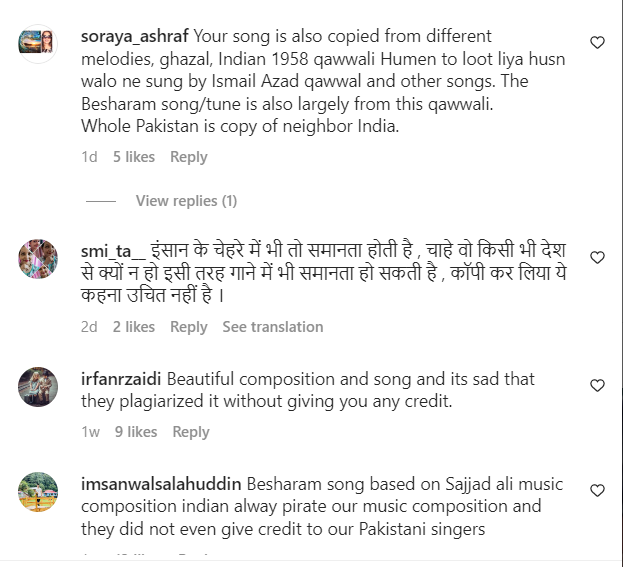 Earlier,
Deepika Padukone Gets Brutally Trolled For Moves In 'Besharam Rang'
The first song of SRK & Deepika 'Besharam Dil' from the movie Pathan, has generated a lot of buzz across all social media platforms.
The highly anticipated release of Deepika Padukone's movie Pathaan, in which she co-stars with Shah Rukh Khan, the King of Bollywood, is just around the corner.
Besharam Rang, the newest song for the movie, was recently released on December 12, 2022, and it has received mixed reviews.
Deepika was seen dancing in the song to win over SRK.
Deepika's appearance in the song, however, appears to have offended some online users who called it cheap.