Actress Armeena Khan's husband Fesl Reza-Khan has spoken against Pakistan Muslim League-Nawaz (PML-N) for uploading a picture of his wife and daughter on one of the party's social media accounts on Twitter and demanded an apology from them.
Pakistan actor Osman Khalid Butt and many social media users have also asked the PML-N's social media account to delete the picture of the actress.
He wrote: "PMLN leadership, you are responsible for this account. You have posted a photo of my infant, just to troll my wife, thus crossing all bounds of decency. My daughter & I have no interest in PK politics. But as a Father, I will protect my child. Apologise immediately."
The PML-N posted the actress' picture with a caption that read:
"How will the sick-minded youthia's train the coming generation and the fifth generation youthia will be at the lowest level."
So, The PML-N's social media team faced severe criticism for their action, as many people demanded the immediate removal of Armeena's picture.
Armeena Khan's controversy
The controversy began when a pro-Pakistan Tehreek-e-Insaf (PTI) activist, Shayan Ali, shared a video of PML-N Senior Vice President, Maryam Nawaz.
In the viral video, a woman posed for a selfie with Maryam, but instead of taking a picture, she recorded the interaction and asked Maryam to say "my family are thieves."
Furthermore, The woman received severe backlash from people for her actions, with many calling it a "cheap act," while some others supported her.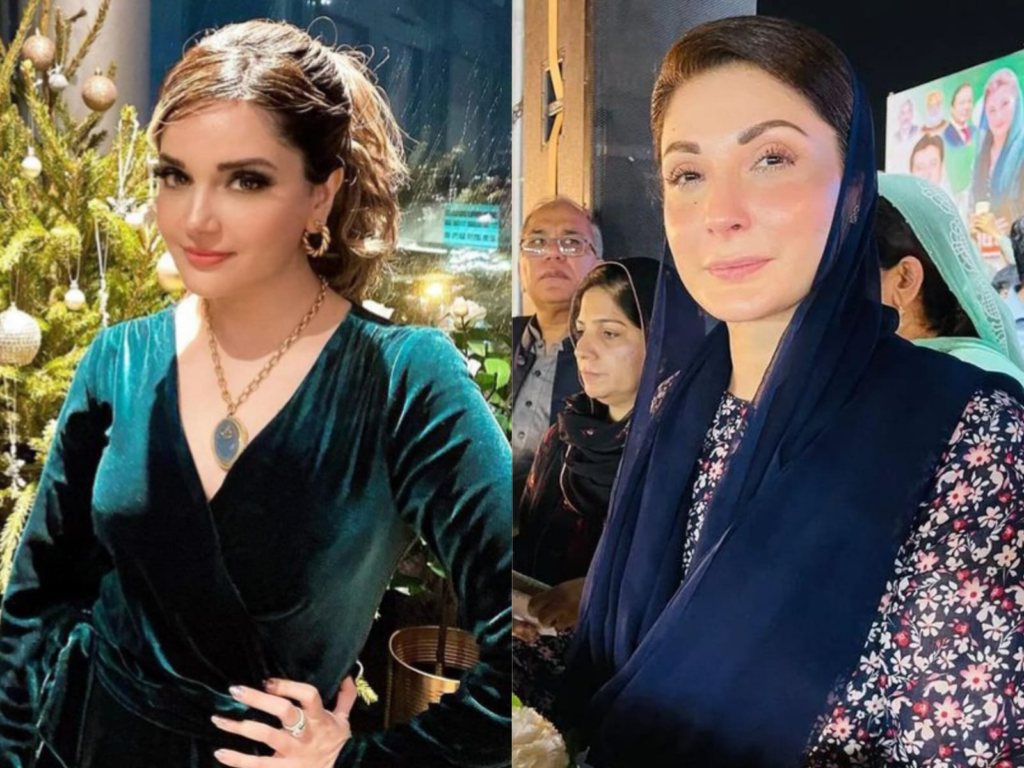 On the other hand, Maryam appeared calm and handled the situation gracefully.
Also, Armeena retweeted the video and commented that people have the freedom of speech in the UK, but if the incident had taken place in Pakistan, the woman would have been made to "disappear".
Moreover, Armeena Wrote: "Had this happened in Pakistan, the selfie lady would've 'disappeared.' 😉 I'm glad we have such freedoms in the UK where we hold our politicians to account. If you're going to live on British soil then it is OUR rule. We have freedom of speech."
And then, People bashed the actress.
Also Read: Mini Mathur Reveals Reason Behind Quitting Hosting Indian Idol, Calls The Show 'Fake'