Toyota Indus Motor Company (IMC) Limited has issued its financial results for the six-month period ending December 31, 2022.
From July-December of the fiscal year 2022-23:
The company declared a profit of Rs. 2.6 billion, a 74% decline from Rs. 10.2 billion during the same period the previous year.
However, the automaker's quarterly earnings from October to December (2QFY23) declined, with a profit after tax of Rs. 1.33 billion, down 72% year on year (YoY) from Rs. 4.7 billion in 2012.
The PAT for the quarter is up 3% from the previous quarter (QoQ).
In addition to the outcome, the firm declared an Rs. 10.2 interim cash dividend per share.
Net sales for the first half of the year plummeted 36% year on year, from Rs. 135 billion to Rs. 86.8 billion.
The top line for 2QFY23 fell by 29 percent year on year, from Rs. 69.6 billion to Rs. 49.6 billion.
On a quarterly basis, sales increased by 33% compared to 1QFY23.
According to Arif Habib Restricted (AHL), the drop was caused by low volumetric sales as a result of rising car prices, inflation, and customers' limited spending ability.
Gross margins declined by 1% in 2QFY23 compared to 7.6% SPLY due to low sales, high raw material costs, and the observation of 11 non-production days due to raw-material (CKD) shortages.
Other revenue fell 33% year on year to Rs. 3.45 billion, as did cash and cash equivalents.
Other income increased by 89% year on year, from Rs. 4.5 billion in July-December FY22 to Rs. 8.6 billion in July-December FY23.
The effective tax rate, on the other hand, increased from 26.3 percent in 2QFY22 to 31 percent in 2QFY23.
Toyota IMC reported earnings per share of Rs. 33.4 for the first six months of the year, down from Rs. 129.5 in 1HFY22.
At the time of reporting, the company's stock price was Rs. 861, up 0.7 percent or Rs. 5.99, with 11,213 shares changing hands.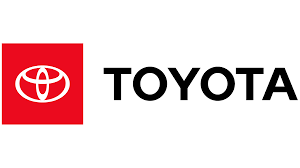 Delivery Issues and Sales Crash
Toyota Indus Motor Company (IMC) has previously designated non-production days to deal with sluggish CKD imports (NPDs). According to recent reports, IMC is offering a full refund plus a markup to clients who have recently reserved a car.
According to Toyota IMC CEO Ali Asghar Jamali, the economy's collapse and manufacturing halts are drying up sales and revenue. The current condition of circumstances is adversely affecting the sector.
The business community as a whole voiced similar concerns to the government, requesting that CKD imports begin in order for them to continue operating.
Read More: After Toyota And Honda, Pak Suzuki Also Jacks Up Car Prices In Pakistan