Tough conditions of IMF lift weekly inflation to 41%
 ISLAMABAD: The tough conditions of the IMF have driven up weekly inflation to 41 percent as prices of most of the essential items surged.
Consumer prices surged during the outgoing week as onions, chicken, eggs, rice, cigarettes, and fuel prices recorded a significant increase. Overall the general inflation inflated to 41 percent with just the implementation of half of the IMF's conditions.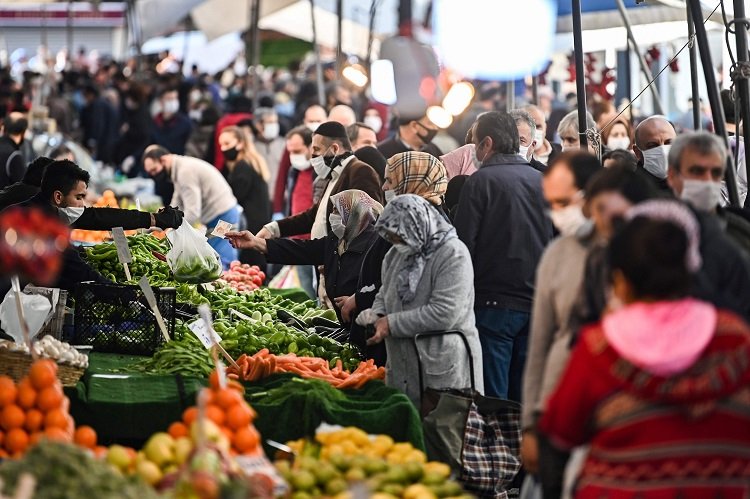 According to the latest data from the Federal Bureau of Statistics, week-on-week inflation eased slightly, but still prices of bananas, chicken, sugar, cooking oil, gas and cigarettes became dearer.
The short-term inflation expanded to 41.54 percent annual basis for the week ending on Feb 23. A week earlier, the inflation stood at 38.42 percent.
This weekly hike in consumer prices is the highest annual growth since Sept 8, 2022, when the SPI inflation was 42.7 percent. In Sept 2022, the inflation crossed 40 percent for the first time.
Out of 51 essential consumer items, the value of 33 items increased, 12 items' prices remained the same while the rates of just six items fell.
During the week under review, onions value surged 372pc, cigarettes 164.7pc, gas 108.38pc, chicken 85.7pc, diesel 81.36pc, and eggs 75.81pc. While prices of Irri 6/9 rice edged up 75.41pc, broken basmati rice 74.16pc, bananas 72.22pc, washed moong pulse 70.39pc, and petrol 69.87pc.
Interestingly, the year-on-year highest decline was noted in the value of tomatoes -67.93pc, chili powder -7.42pc, and electricity charges for the lowest-income group (-6.64pc).
According to analysts, with the enforcement of all the conditions of the IMF, the rate of inflation might cross 65 percent this year.
Also, the holy month of fasting is starting March 23, and prices of essential consumer items will further increase.
Before the signing of a staff-level agreement with the IMF, the coalition government will enforce the remaining conditions of the IMF. And this will further boost inflation.