Stock market gains 400 points as govt-IMF are signing SLA next week
ISLAMABAD: The stock market gains a significant value on Friday. The PSX witnessed a bullish sentiment on Friday and the benchmark index gained 400 points.
The KSE-100 index crossed the 41,060 level as the finance minister said that the government and IMF are expected to sign a staff-level agreement next week.
On Friday, stock market investors set aside political and economic uncertainties and took fresh positions anticipating good days ahead for the market.
The stock market was showing a mixed trend with low sentiment in the absence of good news on the IMF front.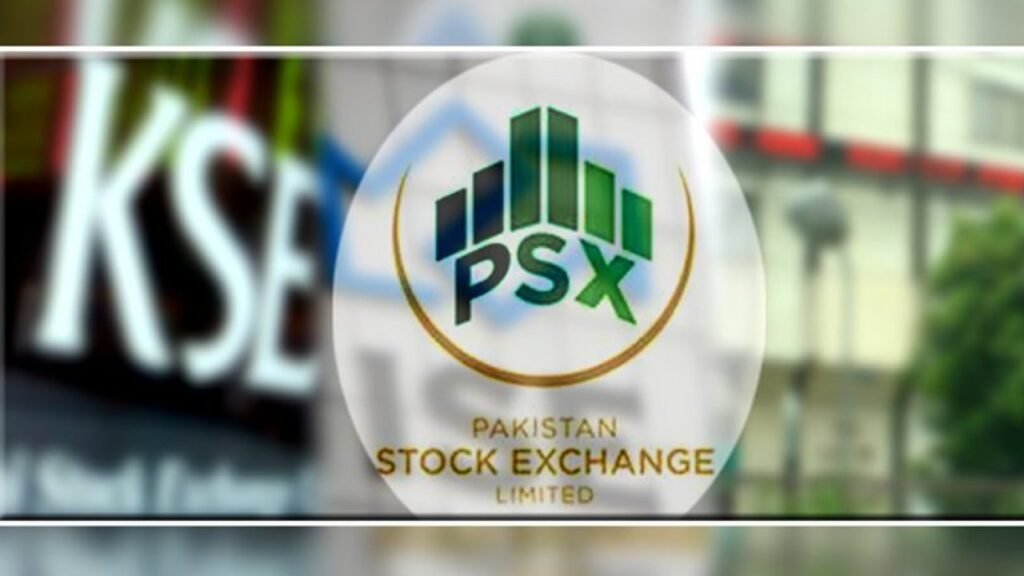 However, the finance minister was optimistic that the government and IMF are close to signing the agreement next week. It revived the confidence of investors and the market saw a bull run on Friday.
Earlier, the rupee regained some of the lost glory on Friday as the value of the dollar dropped to 277 in inter-bank trading and 285 in open market operations.
The US dollar reversed its forward gear as finance minister Dar hinted at the signing of an agreement with the IMF next week.
Dar said the government has fulfilled the upfront conditions of the IMF and the staff-level agreement is likely to be signed any time next week.
This assurance of Ishaq Dar led to an increase in the value of the rupee in inter-bank and open markets on Friday morning.
On Thursday, the Pakistani rupee (PKR) crashed in the inter-bank as the dollar-rupee exchange rate hit a record high level of 285 for the first time.
On Wednesday, dollar-rupee parity closed at 266 rupees in the inter-bank. In the open market, the exchange rate, however, surged to 271 rupees.
However, on Thursday morning the US dollar suddenly gained 18 rupees and set a new record of 285 rupees exchange rate. In the open market, the greenback was traded at 290 rupees.
Pakistan and the IMF could not sign the staff-level agreement despite holding talks for 10 days in Islamabad in February.
Meanwhile, despite the implementation of the mini-budget, still, the IMF is far from signing the staff-level agreement.