Sri Lankan Rupee recovers sharply after IMF okays $3 billion bailout package
ISLAMABAD: In recent days, the value of the Sri Lankan has recovered sharply after the executive board of the IMF approved a $3 billion bailout package for the default-hit country.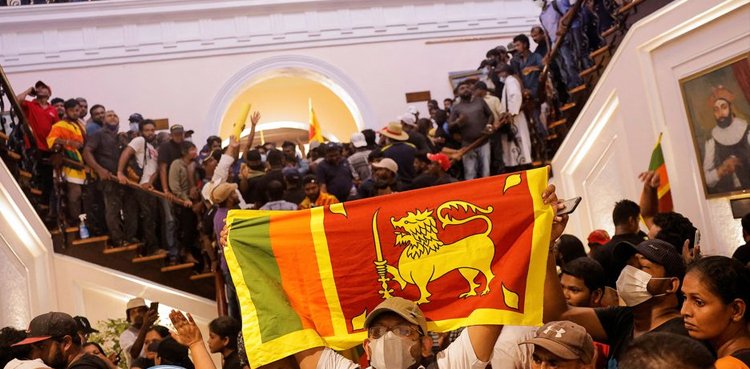 The IMF board approved the loan for Sri Lanka on March 20, and the first tranche of the loan will be released in a day or two.
On Friday, the dollar-Sri Lankan rupee exchange rate reversed to 322 rupees as the country is set to receive a much-need bailout package from the IMF.
In April last year, Sri Lankan government announced default saying it was not in a position to pay back $51 billion in foreign loans.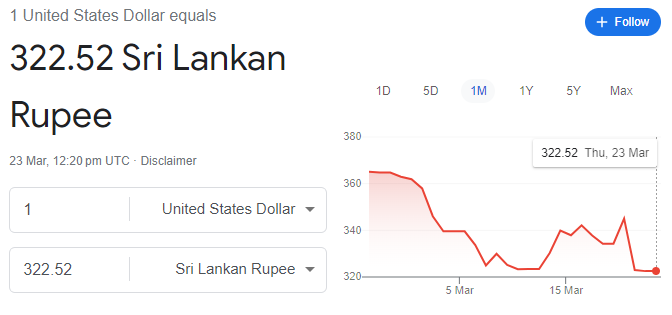 Before default, the value of the dollar to a Sri Lankan rupee was around 280 rupees.
However, the exchange rate widened to a record high of 365 rupees in February this year. Nonetheless, it started descending when the Sri Lankan government started negotiations with the IMF, seeking a bailout package.
As the IMF is in the process to release its first tranche for Sri Lanka, the country is moving towards economic revival.
The case of Pakistan
Pakistan is also in the limelight because of its critical financial position and more than expected delay in the revival of IMF loan programme. The speculations and media reports about possible default by Pakistan started surfacing after regime change in April last year.
On April 9, the coalition parties in the PDM formed the government after removing PM Imran Khan through a no-trust vote. At that time, the dollar-rupee exchange rate was around 175 rupees with the forex reserves stood at $16 billion.
However, the things worsened in the following weeks and months and now the dollar-rupee exchange rate has surged to 284 rupees in the inter-bank, 290 rupees in open market and above 300 rupees in the black-market trading.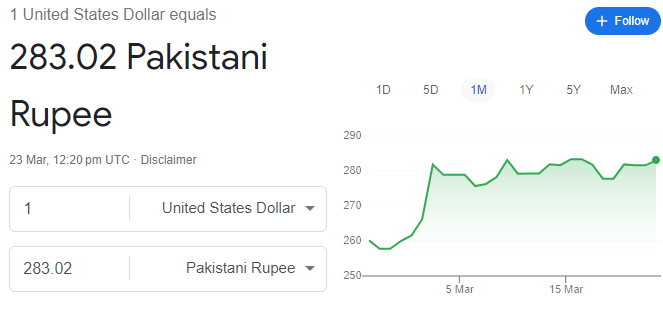 Hence, without declaring/facing default, in the open market trading, Pakistani currency has fallen close to the level that Sri Lanka experienced after default. The foreign exchange reserves of Pakistan have fallen to below $10 billion _ from $16 billion in April-2022 when the regime change plan materialized.