ISLAMABAD: The current session of the National Assembly was adjourned on Friday without voting on the mini-budget (the Finance Supplementary Bill 2023) after a brief debate.
Now the session of the parliament will resume from Monday.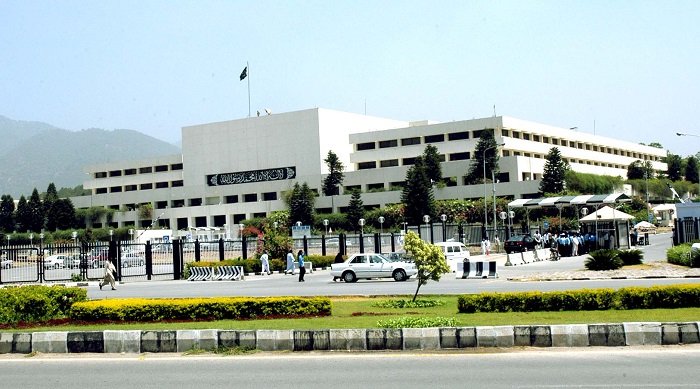 The adjournment of the NA session was also announced on the Twitter handle of the National Assembly.
Senator Muhammad Ishaq Dar, Minister for Finance and Revenue presented the Finance (Supplementary) Bill 2023 in both houses on Wednesday.
He presented the bill to meet a major demand of the IMF to generate Rs170 billion in revenue till June 2023.
Tax on 'WhatsApp, Twitter' be imposed
Debating the mini-budget, Pakistan Peoples Party's (PPP) lawmaker Qadir Khan Mandokhail advised the government to put minimum burden on the poor.
Mandokhail questioned Dar whether taxes have been levied on palatial and luxury bungalows. PPP leader suggested that social media apps WhatsApp and Twitter should also be taxed.