Investment Scheme
The Securities and Exchange Commission of Pakistan (SECP) issued a stern warning today, cautioning the public against investing in fraudulent schemes promoted by the ISMMART Group.
The SECP expressed concerns about an entity known as "Ismmart Group," owned by Shaukat Ullah Khan, which allegedly lures the public with promises of unrealistic monthly returns. It is important to emphasize that this entity lacks the necessary license to collect deposits from the public.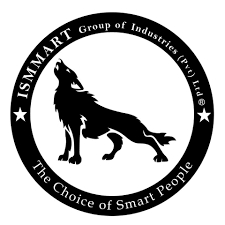 Previously, the SECP imposed penalties on Shaukat Ullah Khan for promoting illegal investment scheme through companies associated with the Shaukat Marwat Group.
He was also disqualified from holding the position of chief executive or director in any Pakistani company. The National Accountability Bureau (NAB) initiated an inquiry against Shaukat Ullah Khan and his companies after receiving the matter.
Since Shaukat Ullah Khan is ineligible to establish a company, he registered 12 new companies through family members and associates. Additionally, in an attempt to create the impression that Ismmart Group is a large global business entity, he registered several 1-pound companies with Companies House UK.
The names of Ismmart Group's companies have been added to the list of firms involved in unauthorized activities on the SECP's website. The SECP has also initiated investigative proceedings against Ismmart Group companies.
However, Shaukat Ullah Khan has contested the investigative proceedings in the Islamabad High Court, which has restrained the SECP from issuing a final investigation order.
The SECP actively cautions the public not to deposit or invest funds with Shaukat Ullah Khan and companies affiliated with Ismmart Group in any form or arrangement, as they lack authorization to accept deposits or investments from anyone.