Saudi Arabia Will Beef Up Its Deposits In Pakistan In Few Days, Says Dar:
Saudi Arabia Will Beef Up Its Deposits In Pakistan In Few Days, Says Dar
ISLAMABAD: Federal Minister for Finance Senator Muhammad Ishaq Dar said that within a few days Saudi Arabia will beef up its deposits in Pakistan.
"It is a matter of days, not weeks," Ishaq Dar said anticipating an improvement in falling reserves of the SBP.
Addressing a press conference in Islamabad today, finance minister said the coalition government was attempting to complete the ninth review of the IMF programme, but there was no breakthrough, so far, in this regard.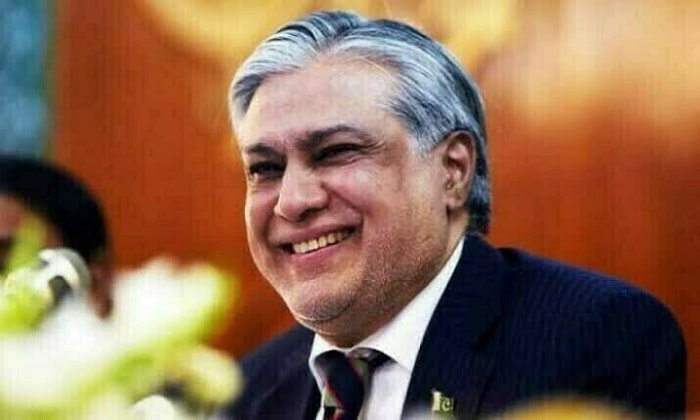 Dar, however, said the government was committed to accomplish the latest review and soon the IMF would disburse the next tranche of loan.
Finance Minister Ishaq Dar addressed the press conference a day after the PTI unveiled the White Paper to highlight economic crisis and government's inability to handle the challenging situation.
The PTI leaders are claiming that the default risk looms over Pakistan, the rupee continues to depreciate against the US dollar, and forex reserves are fluctuating to record low level.
Finance Minister termed the White Paper of PTI baseless and not based on facts. He said that the wrong policies of PTI government led to the economic crisis in the country.
Ishaq Dar, nonetheless, said that Pakistan would fulfill its obligation of foreign loans repayment without facing default.
Dar said, "Our government has saved the country from default and I can say that Pakistan will never default."
He said that the government has eased opening of L/Cs for imports of essential sectors.