Russian rouble bulldozes oil/gas price cap with a strong comeback:
Russian rouble bulldozes oil/gas price cap with a strong comeback
Russian rubble has, once again, bulldozed the western oil/gas price cap mechanism and marked a strong recovery in the past few days against the US dollar and other major currencies.
When the oil/gas price cap came into force from Dec 5, 2022, the US dollar-rubble exchange rate became volatile. Gradually, the value of dollar crossed 72 versus the Russian rubble by Dec 22, from earlier 63 to 64.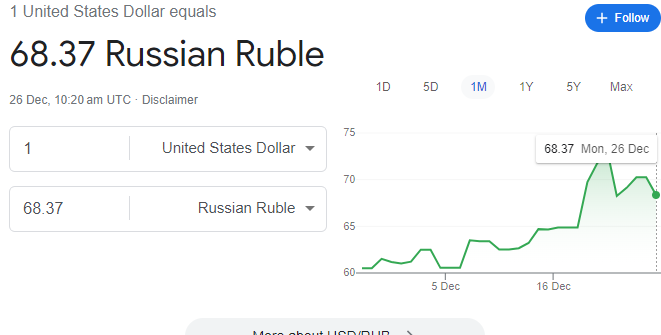 However, in the past few days, the value of dollar has fallen to 68 on Monday (Dec 26) from earlier 72 on Dec 22. It indicated that the Russian rubble or rouble has absorbed the shocks related to the US led western gas/oil price cap.
Russian President has made it mandatory for the oil and buyers to pay in Russian rouble instead of earlier mechanism of payment in other currencies. This tactic has worked well, enabling rubble to surge back to 62 to 63 against the US dollar, from a record high of 123 when Russia invaded Ukraine in Feb 2022.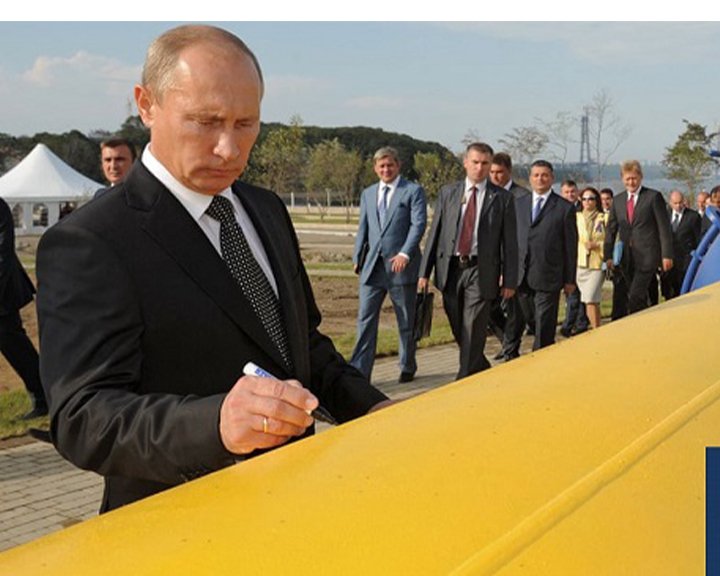 Meanwhile, to ease war-tension, Russian President has shown his willingness to negotiate and end war with Ukraine and now ball is in the court of the US led western alliance, supporting Ukraine against Russia.
On Dec 22, the US dollar increased to 72.135 against the Russian rouble, according to media reports.
It also lost 1.4% to trade at 76.69 versus the euro, also a near eight-month low, and shed 1.8% against the yuan to a near seven-month low of 10.26.
Falling export revenues in recent months have been exacerbated by a European Union oil embargo that began in December, when an oil price cap come into force as well.
Earlier, the Russian currency, ruble or rubble, gained more value and it edged up to 61 against the US dollar on Tuesday morning, showing a consistent growth in its value since its great fall in March this year in the wake of US and European sanctions.
Russia invaded Ukraine on Feb 28 and in the first week of March, the Russian ruble crashed to 128 against the US dollar in the backdrop of economic sanctions imposed by the United States and some European countries.
However, strategic strike of Russian President Vladimir Putin gave a strong support to the ruble and it surged to 65 a week ago and today it closed around 61, showing further improvement in its value.
In fact, the Russian President linked gas payment with the Russian currency, which led to a rapid recovery in the value of ruble. Since March 2022, Russian Russian ruble has emerged as the best-performing currency in 2022, despite wide-ranging sanctions imposed for its invasion of Ukraine. It is nearly 30% higher against the US dollar, as of May 23, for the year. How did the Russian currency make a dramatic recovery from its record low of 143 rubles to the dollar on March 7?
The rally, experts say, is the result of capital controls imposed by Moscow in the wake of Western sanctions. While the ruble may look promising on paper, in reality, many money changers have stopped dealing in the currency because of the extreme volatility in its exchange rate due to low trade volumes.
Late in March, Russia insisted that European Union countries that purchase natural gas from Russia to make payment in rubles, rather than in dollars or euros. This was when the ruble was down 40% from pre-war levels, offering a good deal for buyers, which ultimately gave a new life to falling ruble in the international markets.