Russia today announced a complete ban on oil exports to countries toeing the Western price cap mechanism from Dec 5.
On Wednesday, Russian President Vladimir Putin issued a decree banning oil export to Western nations supporting price cap.
From Feb 1, 2023, Russia will not supply oil to the Western countries imposing price cab _ at least for five months.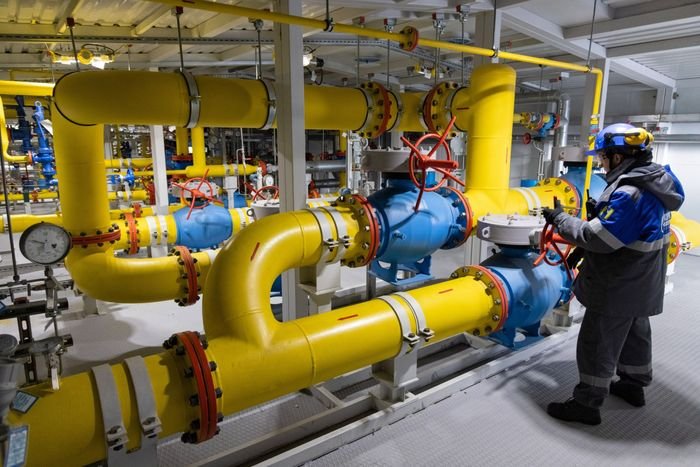 Finally, Russia has responded to price cap by imposing ban on its oil exports.
In November this year, Russia warned of a response against the Western price cap decision effective from Dec 5, 2022.
Meanwhile,
Russian rubble has, once again, bulldozed the western oil/gas price cap mechanism and marked a strong recovery in the past few days against the US dollar and other major currencies.
When the oil/gas price cap came into force from Dec 5, 2022, the US dollar-rubble exchange rate became volatile. Gradually, the value of dollar crossed 72 versus the Russian rubble by Dec 22, from earlier 63 to 64.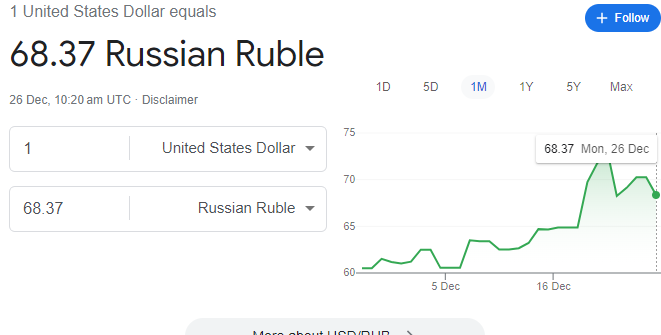 However, in the past few days, the value of dollar has fallen to 68 on Monday (Dec 26) from earlier 72 on Dec 22. It indicated that the Russian rubble or rouble has absorbed the shocks related to the US led western gas/oil price cap.
Russian President has made it mandatory for the oil and buyers to pay in Russian rouble instead of earlier mechanism of payment in other currencies. This tactic has worked well, enabling rubble to surge back to 62 to 63 against the US dollar, from a record high of 123 when Russia invaded Ukraine in Feb 2022.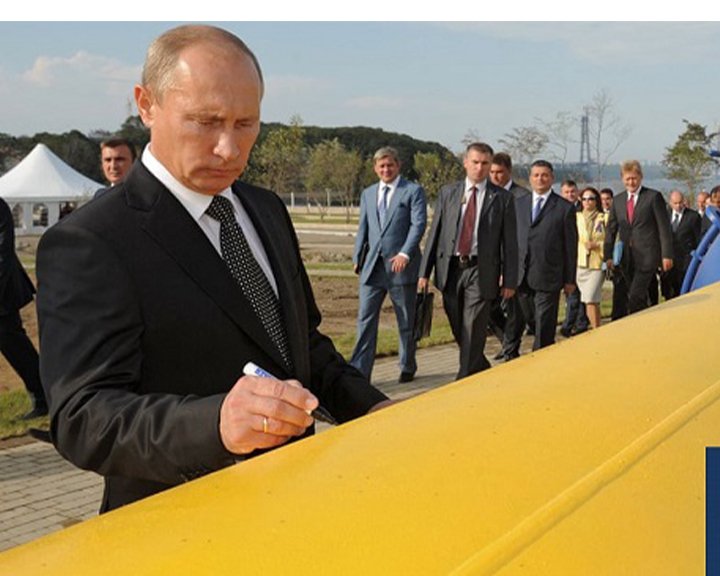 Meanwhile, to ease war-tension, Russian President has shown his willingness to negotiate and end war with Ukraine and now ball is in the court of the US led western alliance, supporting Ukraine against Russia.
On Dec 22, the US dollar increased to 72.135 against the Russian rouble, according to media reports.
It also lost 1.4% to trade at 76.69 versus the euro, also a near eight-month low, and shed 1.8% against the yuan to a near seven-month low of 10.26.