The interbank market recorded a new all-time low of Rs288 against the US dollar for the Pakistani rupee. The delay in the revival of the International Monetary Fund (IMF) loan program and the high risk of default on foreign debt repayment contributed to the decline.
At around 10:23 am today, the rupee dropped by 1% (or Rs2.86) to Rs287.90 against the dollar, following the previous day's close at Rs285.04 per US dollar.
According to market speculations, importers are once again panic-buying US dollars while the interbank market experiences a low supply of foreign currency.
The government plans to resume the IMF loan program worth $6.5 billion, with Finance Minister Ishaq Dar visiting the United States on April 10-16 to attend the annual meetings of the IMF and make efforts to revive the loan program.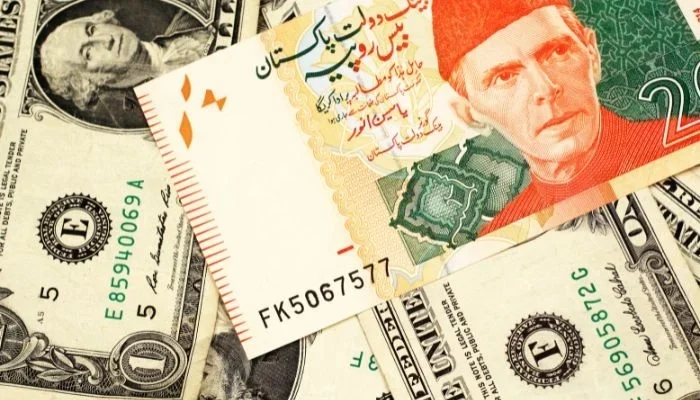 Pakistan has remained in talks with the Fund since late January to resume the programme stalled since November 2022.
The delay has caused choking inflows of foreign financing.
foreign exchange reserves
Accordingly, the country's foreign exchange reserves have depleted to a critically low level at $4.2 billion at present.
The low foreign exchange reserves pose a serious threat of a likely default on foreign debt repayment in the near future.
The government further said that Saudi Arabia has signaled a new bailout package for Pakistan, but how much and when it will be rolled out remains uncertain.
According to experts, the IMF and friendly countries have stopped aiding Pakistan due to heightened political and economic instability in the country.
A leading analyst said the market is facing increased demand for the dollars due to import payment pressure.
Also, He recalled that the government has fully reopened imports on the recommendation of the IMF.
Also Read: Pak Vs NZ: Tom Latham Made Captain As New Zealand Name Squad For Pakistan ODI Series