The government has restricted the use of temporary duty-free vehicle import, which was previously available to overseas Pakistanis.
Through a customs notification, SRO533, the Department of Customs modified the guidelines for importing temporary vehicles in a number of ways.
1000 vehicles entered Pakistan for the previous five years through the tourist facility, but only 900 of them were confirmed to have left.
Including untraceable heavy bikes, the remaining 100 vehicles are still being sought after by customs.
Under this facility, the government allowed visitors to enter the country in their own vehicles and drive them back to their own country.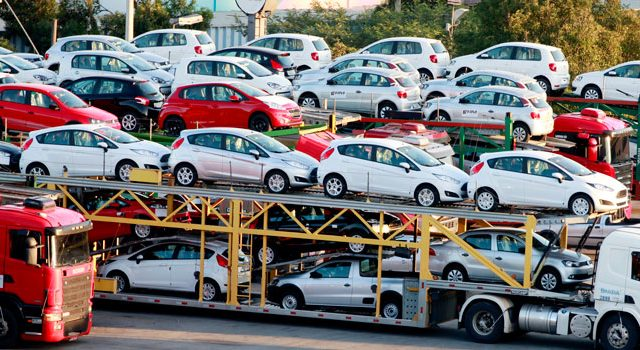 Three substantial alterations are made to the facility.
The main modification is that only foreign passport holders are allowed to import vehicles, as Pakistani passport holders no longer have access to the temporary vehicle import facility.
Computerised System
Second, a computerised system has taken the place of all manual processes to make travelling easier and avoid facility misuse.
Also, A monthly report will be generated to check on the status of any vehicles that stay longer than permitted and to suggest appropriate sanctions.
The customs officer at the entry point will tally up all the vehicles that passed through there at the end of each month.
If the records show that taxes and duties owed on a vehicle have not been paid after the retention period has passed, Proper steps will be taken to recover all outstanding debts and might also seize the car.
According to a formal statement, the Federal Board of Revenue (FBR) has issued SRO 533 to modify the regulations governing the temporary import of automobiles under Chapter VI of the Customs Rules 2001.
This action aims to stop foreigners and expatriate Pakistanis from misusing carnet de-passage and temporarily importing autos.
An international customs document known as a carnet de passage provides for the duty- and tax-free import of goods for a year.
New Rules Update Definition of Tourist and Enhance Monitoring of Carnet-Related Information in Pakistan
The definition of "tourist" has changed as a result of the revised guidelines.
To ensure strict adherence to the restrictions, new requirements are created that involve closely monitoring carnet-related information through the computerized system of Pakistani Customs and working with the Federal Investigation Agency (FIA).
Carnet paperwork on the tourist's passport to guarantee accurate reconciliation of automobiles imported under the facility will be marked.
Also Read: Meet Byakuya: The World's Most Expensive Ice Cream, Costs RS. 19Lac